Poker After Dark Se Vraća 5. Marta!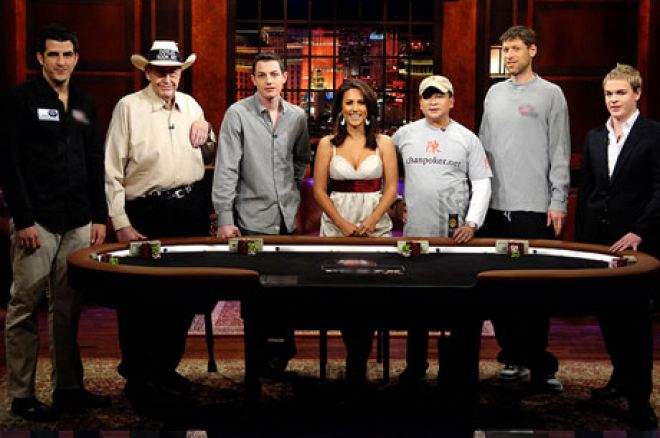 Prema različitim izveštajima, uključujući i jedan na Wicked Chops Insajderu, Poker After Dark, će se vratiti na televiziju. NBC Sports Network, prethodno poznata kao Versus, će emitovati pet nedelja (24 epizode) vrednih ne-emitovanih epizoda, uključujući četiri nedelje cash gejma i jednu nedelju (šest epizoda) sit-n-go.
Emisije, prvenstveno snimane u decembru 2010, su producirane od strane Poker PROductions. Nakon emitovanja novih epizoda, NBC Sports Network planira da emituje reprize PAD, mada se već šire glasine o mogućnosti novih epizoda ukoliko može biti obezbedjen sponzor.
Iako saopštenje za javnost tek treba da bude objavljeno, Poker PROductions re-tweetuje Kevin "Kevmath" Mathersu, potvrdjujući izveštaje.
RT @Kevmath: Good news for poker TV fans: Poker After Dark returns, airing on the NBC Sports Network. More to come soon.

— POKER PROductions (@Poker_Prod)
PokerNews je zakazao intervju sa Mori Eskandanijem iz PROductions-a i čim budemo imali više informacija o tome, obavestićemo vas ;)
Ostanite u toku sa dešavanjima u poker svetu - pratite nas na Twitter-u i lajkujte na Facebook-u.