Phil Ivey, Tom Dwan Potvrdili za HKD$1,000,000 buy-in Manila Millions u Aziji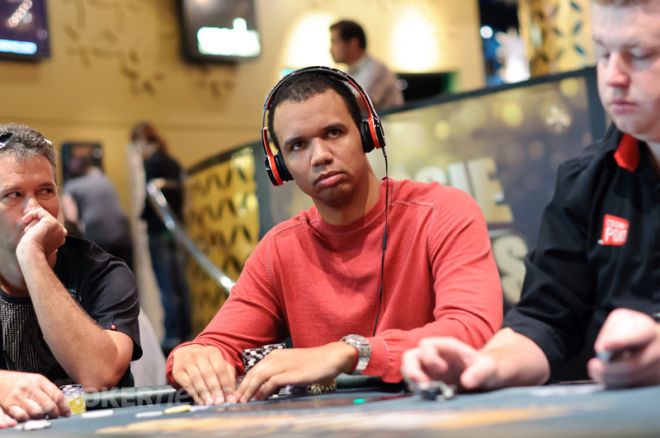 U četvrtak, Asian Poker Tour (APT) i Resorts World su najavili osnivanje najvećeg buy-in turnira ikada odžanog u Aziji. HKD$1,000,000 ($129,000) buy-in Manila Millions Super High Roller će se odigrati u Resorts World Manilas's Genting Clubu 20. Aprila, jedan dan pre APT Philippines Main Eventa.
Poker Superzvezde Phil Ivey i Tom Dwan su već potvrdili svoje učešće na Super High Rolleru, i niz drugih istaknutih profesionalaca se očekuju na svom putu do Filipina, takodje. Zvaničnici očekuju da će oko 25-30 igrača platiti HKD$1 milionsku taksu učešća.
"Azijska Poker Tura i Resorts World Manilla će napraviti poker istoriju još jednom i ovog puta je to postavljanjem Azijskog super high roller eventa," izjavio je APT Direktor Jeff Mann za štampu. Buy-in ove magnitude će postaviti Filipine na svetsku poker mapu i APT je ponovo uzbudjen što saradjuje sa Resorts World Manila da bi učinio sve mogućim.
Ivey i Dwan su imali redovan raspored poslednjih nekoliko godina kada je reč o najvećim keš igrama u Aziji. Big Game u Macau je uključivao brojne bogate biznismene i poker profesionalce, kao što su Sam Trickett, Gus Hansen, Johnny Chan i Chau Giang. Medjutim, sada kada je 2012 Macau Millions turnirska serija odložena do daljnjeg, Resorts World pokušava da donese high-stakes akciju na Filipine.
Manila Millions koji će predstavljati sastavni deo naše Genting Poker lige je samo prva od mnogih poker inicijativa koje smo planirali", izjavio je Hakan Dagtas, Podpredsednik Operacija Casina i Resort World Manila. "Mi imamo savršenu kombinaciju za porast - posebno na Filipinima - brzo rastuća poker scena koja može da ponudi igračima neke od najboljih svetskih poznatih plaža, odmarališta i rekreativne aktivnosti i sve to na dohvat ruke.
APT Philippines se igra izmedju 19. - 25. Apr. i biće predvodjen USD $2,700 buy-in Main Eventom. Prošle godine, Enrique del Prado je pobedio polje od 231 igrača da bi osvojio najveću nagradu od $179,260.
Proverite Asian Poker Tour websajt za kompletan APT Philippines raspored.
For news, updates, and more follow PokerNews on Twitter and Facebook.