PokerStars and Monte-Carlo® Casino European Poker Tour Grand Final Dan 1b: Yunis Sada Vodi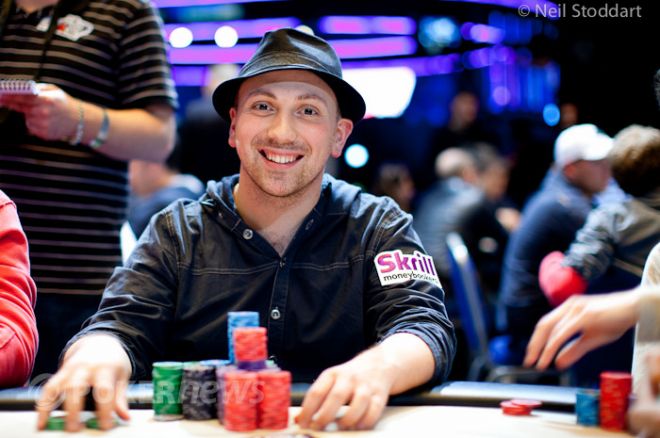 Dan 1b na PokerStars & Monte-Carlo® Casino European Poker Tour Grand Final Main Event je već u knjigama nakon drugog i poslednjeg početnog leta kroz prvih osam nivoa turnira. 394 igrača je startovalo akciju u Utorak, čime je ukupno polje zaokruženo na 665 igrača. Medju njima su se našli i igrači iz naših krajeva, izmedju ostalih Ognjen Šekularac, koji je nedavno zabeležio odličan plasman na WPT u Beču, kao i već svima dobro poznati Djordje Jovanović, zatim Darko Stojanović i drugi... Nicolas Yunis je završio dan 1b sa najviše čipova u sali — sa stackom od 191,700.
Na Dan 1a, bio je to Martin Kabrhel koji je prikupio najviše čipova sa 167,800. Na Dan 1b, Yunis zajedno sa Ivan Kudriavtcev i Andoni Larrabe Sánchez su završili sa najviše čipova postavljajući Kabrhel na četvrto mesto celog polja u pohodu na Dan 2. Yunis se lagano ali sigurno penjao tokom dana i nije bilo ni jednog jačeg pota koji je Live Reporting Team uspevao da vidi od njega, koji bi ga direktno plasirao u vodjstvo. Već ga je graditivna progresija ruka dovela na poziciju broj jedan medju svim učesnicima.
Dosta poznatih igrača se moglo videti u mixu na Dan1b uključujući predstavnike Team PokerStars Pro. Ana Marquez, Fatima Moreira De Melo, Humberto Brenes, Pius Heinz, Marcel Luske i Jason Mercier su svi imali uspešan dan za stolovima. Lex Veldhuis, Victoria Coren, Jonathan Duhamel i Eugene Katchalov medjutim, nisu uspeli da se probiju i eliminisani su tokom dana.
Ostale poznate face su bile u polju i završili su sa pakovanjem pristojnog stacka, uključujući Tom Marchese, Stephen Chidwick, Erik Seidel, Annette Obrestad i Maria Ho.
Nakon Dan 1b Chip Counts
| Mesto | Igrač | Čipovi |
| --- | --- | --- |
| 1 | Nick Yunis | 191,700 |
| 2 | Ivan Kudriavtcev | 186,200 |
| 3 | Andoni Larrabe Sánchez | 181,300 |
| 4 | Franck Blanc | 160,800 |
| 5 | Alessio Isaia | 139,600 |
| 6 | Andres Artinano | 125,200 |
| 7 | Idris Ambraisse | 125,000 |
| 8 | Anatoly Gurtovoy | 118,100 |
| 9 | Ilan Boujenah | 117,000 |
| 10 | Geert-Jan Potijk | 116,000 |
Pratite akciju preko PokerNews Live Izveštaja direktno sa stolova kako igrači ispaljuju čipove. Pridružite nam se!
Ostanite u toku sa dešavanjima u poker svetu - pratite nas na Twitter-u i lajkujte na Facebook-u.