2013 Aussie Millions Main Event Dan 4: Shak Predvodi Finalni Sto; Antonius Treći po Čipovima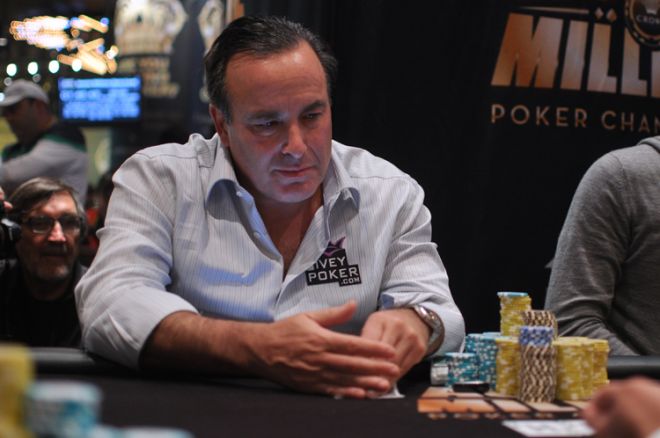 U Petak na 2013 Aussie Millions Main Eventu došlo se do oficijalnog finalnog stola od sedam igrača, a chip lider je Dan Shak (3,775,000). Njemu su se pridružili Patrik Antonius, Mervin Chan, Jay Tan, Jarrod Glennon, Joseph Cabret i [Removed:17].
I dok Shak pokušava da nastavi svoj sjajni niz na Aussie Millions (osvojio je 2010 $100,000 Challenge), Antonius cilja svoj najveći turnirski uspeh u karijeri, Tan će pokušati da nadmaši svog dečka "Hong Kong" Kenny Wonga sa njegovim nastupom na 2012 Aussie Millions Main Eventu, a Cabret će reprezentovati sve domaće fanove kao domaćin i braniti svoju tvrdjavu.
2013 Aussie Millions Main Event Finalni Sto
| Seat | Igrač | Zaliha |
| --- | --- | --- |
| 1 | Jarrod Glennon | 3,600,000 |
| 2 | Patrik Antonius | 3,345,000 |
| 3 | Dan Shak | 3,775,000 |
| 4 | Jay Tan | 1,220,000 |
| 5 | [Removed:17] | 1,450,000 |
| 6 | Joseph Cabret | 2,655,000 |
| 7 | Mervin Chan | 2,910,000 |
Dan 4 na Aussie Millions Main Eventu počeo je sa 36 igrača, i trebalo je skoro ceo sat da bi ostali bez prvog igrača tog dana. To je bio domaći igrač Stevan Chew, koji je otišao all in za 400,000 na bet od 127,000 od Mervin Chan na boardu
. Chan calluje sa
, što daje Chewu
malo šanse.
na riveru, a Chew je eliminisan na 36. mestu.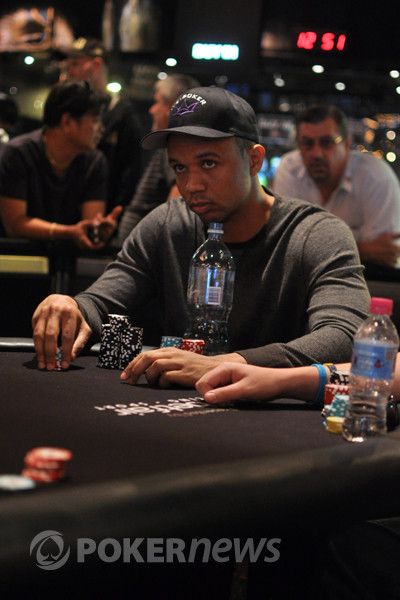 Phil Ivey nije uspeo da nadmaši svoj najbolji rezultat 12. mesto iz 2012 Aussie Millions Main Eventa. On je otvorio do 20,000 sa cutoff pozicije na blindovima 5,000/10,000/1,000. James Obst radi 3-bet do 56,000 sa big blinda, Ivey prati, i flop pada
. Obst ispaljuje 60,000, Ivey ide all in za 330,000, a Obst je uzeo vreme da razmisli. Konačno, posle cela dva minuta, Obst je shvatio da je Ivey u all inu. Zatim je usledio call sa
, a Ivey je okrenuo
za open-ended straight draw. Turn i river donose
i
i Ivey je eliminisan.
Dave Garcia je eliminisan u najbolesnijem potu dana. On je open-shovovao sa 50,000 a Dylan Honeyman ga je ispratio sa small blinda. Garcia je okrenuo
dok je Honeyman držao
, a Garcia je na flopu našao svoje oute
. Na turnu
daje Honeymanu samo jedan out i kako to biva
dolazi na riveru.
Jadna od najudarnijih vesti za Dan 4 ila je da Wong pokušava da ostvari back-to-back Aussie Millions Main Event finalni sto. Wong je završio kao runner-up u 2012, sa zaradom od AU$1,000,000, a bio je short stack celog dana. Imao je priliku da napravi double up kada je 5-bet shovovao za 405,000 sa
. Obst, koji je bio 3-betor do 136,000, prati sa
. Ali flopnije bio naklonjen Wongu kada je pao
, i dao Obstu set. Turn i river donose
,
i Wong je eliminisan.
Level 19 bio je naklonjen Shaku koji se baš na tomnivou nastackovao. Prvo je eliminisao Celina Lin, sa
, koje su dominirale
Lina. Board
eliminiše Lina.
Potom Shak i Jan Collado ostaju u heads up na boardu
. Shak checkira, Collado ide all in za 200,000 – a Shak pravi call. Collado okreće
za par jackova, ali Shak je bio bolji sa
.
na riveru i Collado je eliminisan. Shak je tada bio na 2 miliona čipova.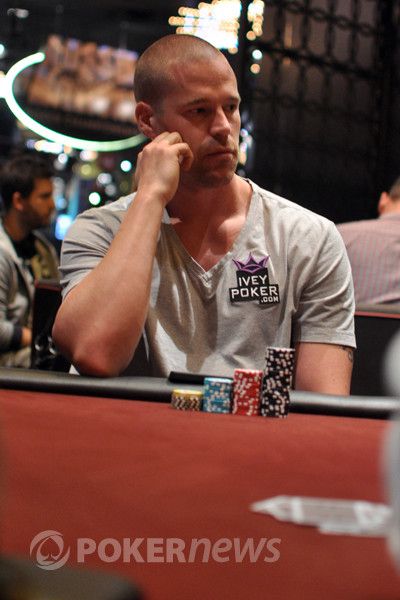 Sledeći koji su napustili turnir bili su Jeremy Simon, Kitty Kuo, Naz Sibaei, i Man Hei Lam. Sibaei je bio medju vodećima kada su on i Antonius videli flop
. Antonius ispaljuje 40,000, Sibaei prati, turn donosi
. Antonius opet udara – sada sa 78,000 – a Sibaei radi raise do 205,000. Antonius zatim radi 3-bet do 340,000, a Sibaei ide all in za 840,000. Antonius snap calluje.
Antonius:

Sibaei:
Sibaei je mogao da podeli pot u najboljem slučaju da je deveka došla na riveru, ali
kompletira board. Završava na 16.mestu, dok je Antonius tada imao 2.6 miliona chipova.
Pangleng je ispao kao 14-ti, a Ray Ellis, koji je Dan 4 počeo kao chip lider, završava na 13.mestu. Posle što je naleteo na Sam Cohenov nut-straight, Ellis ide all in za 360,000 sa cutoff na 10,000/20,000/3,000. Tan re-shovuje sa buttona sa
, što je bilo bolje od Ellisovih
. Board donosi
, i Ellis je eliminisan.
Daniel Laidlaw bio je sledeći eliminisani igrač od Shaka. Laidlaw otvara do 40,000 sa buttona, Shak 3-bet do 145,000 sa big blinda, a Laidlaw 4-bet shove za 600,000. Shak snap-calluje.
Laidlaw:

Shak:
Laidlaw je bio ispred Shaka, i još je to potvrdio na flopu
. Shak nije imao out u
, pošto bi bio pobedjen. Turnjedoneo crvenu sednicu, i
daje Shaku prednost. A Shak je ustao od stola sa nevericom na licu.
na riveru, i Laidlaw je eliminisan na 12. mestu.
Damian Baldi završio je na 11.mestu, sledeći je bio Ping Chan, zatim Betts je eliminisan na 9.mestu, a njega je izbacio Antonius u all inu preflopa:
Antonius:

Betts:
Antonius je potvrdio prednost na flopu
. Turn
daje Bettsu gut-shot straight draw, a river donosi
. Betts je otišao prema blagajni da podigne AU$120,000.
U poslednjoj ruci večeri, Cohen, koja je bila short stack ceo dan, ispala je kao bubble girl finalnog stola. Ona i Shak bili su heads up na boardu
, a Cohen je ispalila 100,000. Shak prati.
completira board, a Cohen ide all in za 500,000. Shak je razmislio i pravi call, a Cohen okreće
za mogući mali straight. Shak okreće
za queen-high straight, i finalni sto je bio poznat.
2013 Aussie Millions Finalni Sto- Isplate
| Mesto | Nagrada (AU$) |
| --- | --- |
| 1st | $1,600,000* |
| 2nd | $1,000,000 |
| 3rd | $600,000 |
| 4th | $400,000 |
| 5th | $290,000 |
| 6th | $220,000 |
*Pobednik dobija i automobil.
Igra se nastavlja u 2:30 p.m. po lokalnom vremenu, gde će samo jedan od sedam igrača za stolom odneti AU$1.6 million, automobil, i titulu Aussie Millions Main Event Šampiona.
Ostanite u toku sa dešavanjima u poker svetu - pratite nas na Twitter-u i lajkujte na Facebook-u.