Preminuo je Vlasnik Los Angeles Lakersa Jerry Buss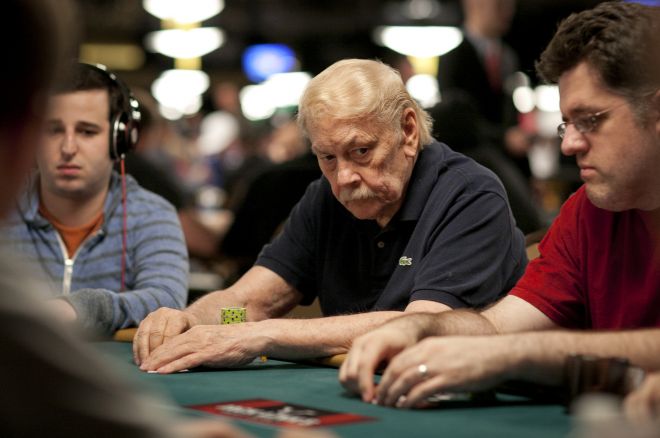 U Ponedeljak, Los Angeles Times je objavio da je pasionirani vlasnik Los Angeles Lakersa Jerry Buss preminuo. Buss, koji je napunio 80 godina u Januaru, bio je primljen u bolnicu u Četvrtak sa nekim oblikom dijagnostikovanog raka, prema Mike Bresnahanu.
Buss je preuzeo Lakerse 1979 za cifru od $67.5 miliona, a ovaj tim je osvojio 10 NBA Šampionata tokom vremena kada je on bio vlasnik. Nekoliko košarkaških legendi su igrali ali i trenirali klub za vreme Bussa, uključujuci imena Kobe Bryant, Shaquille O'Neal, Magic Johnson, Kareem Abdul-Jabbar i Phil Jackson.
Buss je bio veoma poznat u svetu pokera čije je bio pravi ambasador, igrajući neke od najvećih keš igrara u Californiji, učestvovao je u High Stakes Pokeru, i bio učesnik ogromnog broja World Series of Poker eventova. Buss je bio profesionalni poker igrač zvanično do 2010, preneo je ESPN, "Da li mogu zaraditi za zivot to je pitanje… ali mogu razmisljati o mnogo stvari i takmiciti se u svojim godinama."
Buss je imao cetiri keširanja u karijeri na WSOP, i završio je na 3. mestu na $2,500 seven-card stud eventu 1991.
U 2011, imali smo priliku da popričamo sa gospodinom Bussom u izdanju PokerNews Podcast (38:25):
Nekoliko igrača poker zajednice preko twittera izjavili su žal za odlaskom Bussa i njegovoj porodici izjavili saučešće. Evo nekih twittova:
RIP Jerry Buss ! One of my favorite Celeb to ever play poker against. With a great sense of humor ...

— Victor Ramdin (@victorramdin)
RIP Jerry Buss.. was always one of the nicest guys at the poker table and never heard of anyone that didn't love the guy...

— Allen Bari (@allenbari)
Jean-Robert Bellande bio je dugo vremana prijatelj sa Dr. Bussom, i dao je priličnu izjavu na Twitteru:
One time he invited me to his box at the forum and not knowing any better I showed up in a Boston sweatshirt

— Jean-Robert Bellande (@BrokeLivingJRB)
At 21, I tried to hustle Jerry in pool... Found out that the last sucker he played lost his condo and his RRoyce

— Jean-Robert Bellande (@BrokeLivingJRB)
Ostanite u toku sa dešavanjima u poker svetu - pratite nas na Twitter-u i lajkujte na Facebook-u.