Macau Nastavio da Beleži Porast Prihoda od Gambling Industrije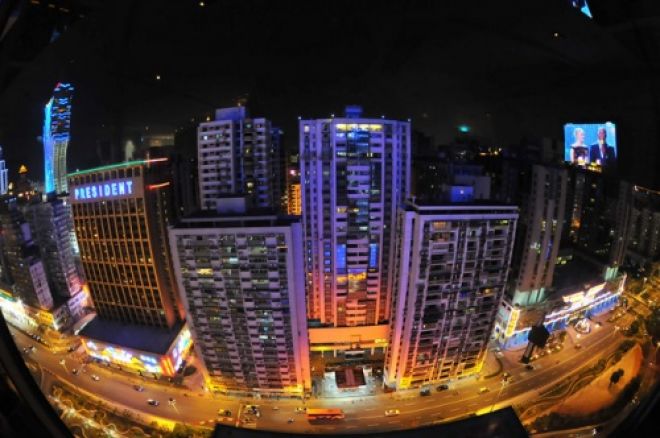 U nekoliko poslednjih godina, casino igra u Macau je prosto eksplodirala, a ovaj najveće svetski gambling centar nastavio je da raste. U Februaru, posle izveštaja koji ukazuju na prihode, sve je ukazivalo da su prihodi u konstantnom porastu i da su u potpunosti premašili Las Vegas.
Macau Gambling Nastavlja da Raste
Prema Nasdaq.com, Macau je u Februaru zabeležio rast od gambling industrije od celih 12% u odnosu na 2012. Gambling izveštaji dostigli su cifru od $3.39 miliona dolara prošlog meseca. Prošle godine, ukupan izveštaj gambling rindustrije pokazao je prihod od $38 milijardi – i porast od 14% u odnosu na 2011.
U prva dva meseca 2013, Macau gaming izveštaji su u porastu 9.4% poredeći sa istim periosom 2012.
RBC Capital Markets gaming analitičar John Kempf veruje da je u mnogome tom rezultatu značila Kineska Nova Godina.
"Očigledno je da se VIP volumen povećao za vreme Kineske Nove Godine kada su igrači uživali i više i duže pošto su produžili svoj odmor od tipičnih 7 dana na 10 dana," rekao je za Las Vegas Review-Journal".
Macau, bivša Portugalska kolonija, je jedina Kineska teritorija sa legalnim pravom za casino gambling. 21. Februara, PokerStars je objavio da otvaraju brendiranu live poker salu pod nazivom Pokertars LIVE at the City of Dreams. Sala se nalazi na glavnom casino spratu City of Dreams Casina, čiji je vlasnik Melco Crown Entertainment sa sedištem na Cotai Strip. Ova sala ima 13 stolova a u ponudi ima kako keš igru tako i turnire.
"PokerStars online brend je povećao koncentraciju live poker eventova kao niko do sada," rekao je Danny McDonagh, PokerStars Direktor za Live Operacije Azija-Pacific regiona. "Igrači znaju da je PokerStars sinonim za kvalitet i najbolje od pokera. Tako da je ova saradnja sasvim prirodno usledila, kada smo dogovorili sve sa City of Dreams, glavnim casinom sa premium gaming iskustvom koje niko nema kao oni u Macau."
Asia-Pacific Poker Tour (APPT) Macau poker festival, Asia Championship of Poker (ACOP), Macau Poker Cup series, i Macau Millions od sada će biti održavani u City of Dreams Casinu, Macau.
Ostanite u toku sa dešavanjima u poker svetu - pratite nas na Twitter-u i lajkujte na Facebook-u.