Daniel Pidun je Osvojio European Poker Tour Main Event za €880,000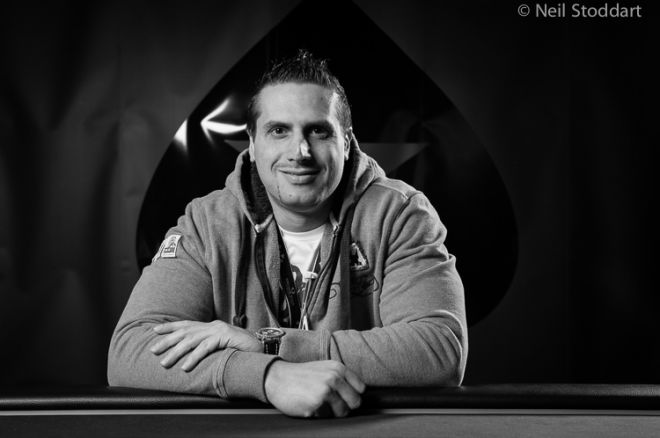 Završen je Finalni Sto na Season 9 European Poker Tour Berlin Main Eventu. Daniel Pidun je izdominirao svoje protivnike i posle svega šest sati igre odneo titulu i nagradu za prvo mesto. Pidun je od početka izgradio svoj stack i počeo da maltretira protivnike. Nemca niko nije mogao zaustaviti, a on je završio kao 9. na ovom eventu pre dve godine i 17. prošle godine.
Rezultati Finalnog Stola
| Pozicija | Igrač | Nagrada |
| --- | --- | --- |
| 1 | Daniel Pidun | €880,000 |
| 2 | Robert Haigh | €531,000 |
| 3 | Lasse Frost | €325,000 |
| 4 | Pascal Vos | €255,000 |
| 5 | Alexander Helbig | €202,200 |
| 6 | Roman Herold | €155,000 |
| 7 | Julian Thomas | €110,000 |
| 8 | Roman Korenev | €77,000 |
Kada je ostalo tri igrača, Pidun je imao monster stack u odnosu na svoja dva protivnika. Lasse Frost je otišao all in sa stackom od osam big blindova a oba protivnika su ispratila. Ovaj pot pretvorio se u vrlo zanimljiv do kraja pošto se stvorio masivan side pot izmedju Haigha i Piduna posle flopa. Pidun je posle rivera ispalio 2,000,000 chipova, na čega je Haigh odlučio da se povuče. Pidun je okrenuo karte i ispostavilo se da je spojio runner-runner nut flush, i time je započeo heads-up duel sa 24,500,000 čipova na prema Haighovih 2,800,000. Frost je završio na trećem mestu, i odneo je €325,000.
Haigh se jednom uduplao ali to nije bilo dosta da bi pripretio Pidunovom monster stacku. U poslednjoj ruci, Pidun shovuje all in sa
a Haigh snap-calluje sa
. Flop daje Pidunu par osmica a Haigh nije do kraja ostvario svoju ruku. Haigh je kući poneo €531,000 za drugo mesto dok je Pidun krunisan u novoge Season 9 EPT Berlin Šampiona za čega mu je pripalo €880,000.
Iz Nemačke prestonice i srca Evrope PokerNews reporting tim se javlja sa sledećeg dogadjaja koji ćemo pokrivati a to je 6. Maja EPT Grand Finale i €10,000 Main Event!
Ostanite u toku sa dešavanjima u poker svetu - pratite nas na Twitter-u i lajkujte na Facebook-u.