Full Tilt Poker Lansirao Stolove za 'Nove u Igri'
PokerNews Staff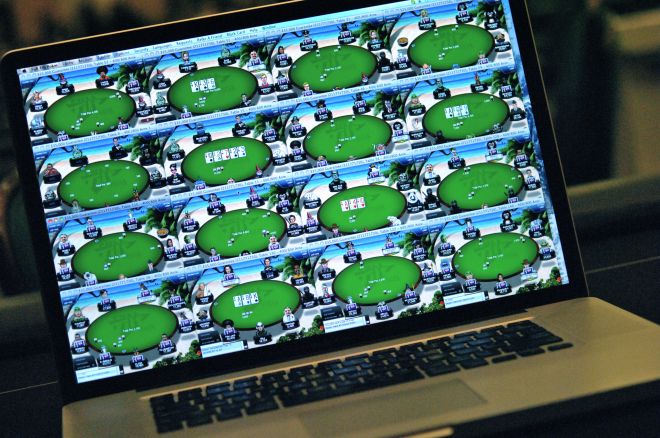 Full Tilt Poker softwareuvek je bio omiljen medju online poker zajednicom. Sada je software pokazao još veću naklonost prema novim poker igračima zahvaljujući lansiranju "New To the Game"- Novi u Igri stolovima.
Ovi novi stolovi dostupni su kako za ring-game tako i za turnire i pokrivaju male limite. Na ovim stolovima, igrači uživaju malo sporiju igru, sa ključnim informacijama i prikazanom jačinom ruke.
Evo kako da nadjete New To the Game-Novi u Igri stolove, prema Full Tilt Poker web sajtu:
Da pronadjete "New to the Game" stolove, bilo ring game, turnire u rasporedu ili Sit & Go turnire, preporučujemo da koristite "Basic View" Full Tilt Poker lobbyja. Da imate Basic View, otvorite "Options" meni u lobiju i selektujte Lobby View > Basic View.
Kada tražite vašu igru u Basic View, bićete upućeni na "New to the Game" stolove ako su vam dostupni. Ako više nemate prava da igrate ove stolove, bićete automatski redirektovani na standardne stolove.
INa listi igara Standard View lobija "New to the Game" stolovi su obeleženi "New to the Game" ikonicom:
Ako koristite "Standard View" i omogućeno vam je da igrate na "New to the Game" stolovima, vaša lista igara prikazaće samo ove stolove. Da vidite sve dostupne igre kliknite na "Show All Ring Game Tables" ili "Show All Sit & Go Tournaments". Potom, možete kliknuti na "Show New To The Game Tables Only" da se vratite vašoj originalnoj listi.
"New to the Game" ring game stolovi pokrivaju najmanje limite. Možete sedeti maksimalno na dva "New to the Game" ring game stola istovremeno.
"New to the Game" Sit & Go turniri pokrivaju najmanje buy-in vrednosti. Možete sedeti maksimalno na dva "New to the Game" turnirska stola istovremeno.
Ne mogu svi igrati ove stolove, a igračima će biti omogućen pristup u zavisnosti od broja ruku koji su odigrali. Za turnire, dostupnost će biti odredjena prema broju turnira iz rasporeda i sit-n-gos turnira u zavisnosti od broja odigranih. Dostupnost će biti posebna za varijacije igre, svaku za sebe.
Da saznate više, posetite Full Tilt Poker web sajt.
Ostanite u toku sa dešavanjima u poker svetu - pratite nas na Twitter-u i lajkujte na Facebook-u.