Tony G Posetiće Oxford University Gde će sa Studentima Igrati Poker i Testirati Njihovu Veštinu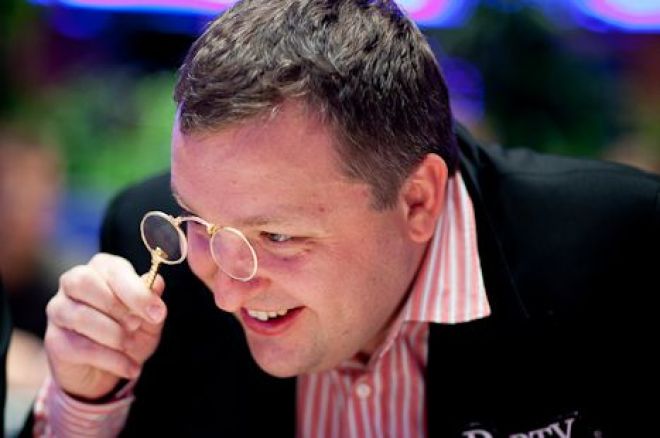 Poznati Tony G treba da poseti čuveni Oxford University gde će testirati studente kakvi su za poker igru!
Pošto nije u mogućnosti da bude na Oxford Cup XI eventu 9. Juna, Tony G dogovorio se da dodje na Oxford University 4. Juna a igraće Oxford Cup Warm-Up event sa bountyjem na njega.
"Sastaću se sa članovima Oxford University Poker Federation. Vreme je da saznamo koliko su kvalifikovani," rekao je Tony G kada su ga pitali za posetu Oxford Universitetu. "Sigurni je da imaju mnogo potencijala i da će ceniti savete koje im dam. To je veliki svet tamo – ne želim da ih slamam!"
Oxford University Poker Federation planira da ugosti Tony G na večeri u Exeter College svojoj salu za večeru (koja je slična Hogwarts fiz filma Harry Potter) pre nego što će odigrati poker turnir i keš igru na Universitetu. Sala za večeru i poker arena biće preuredjeni na zahtev članova poker federacije.
Joe Barnard, 'Chief Operations Officer' za International Federation of Poker, je naporno radio na tome da se održi Oxford Cup XI. Sa igračem kao Tony G u rosteru dobili smo na do sada nevidjenom interesovanju u kampusu.
"Kada sam kreirao Facebook event listu Zvalo me je puno ljudi da rezerviše svoje mesto," Barnard je rekao za PokerNews. "Interesovanje je ogromno i ne možemo dočekati da upoznamo Tonyja kao osobu a on je već počeo online, počeo da proziva u svom stilu!' Šalu na stranu, mi smo mu veoma zahvalni i cenimo to što je prihvatio da bude naš gost i da podrži UK studentski poker. A nama ostajemo da damo sve od sebe da ga bustujemo!"
Oxford Cup je godišnji turnir na kome studenti imaju mogućnost da igraju protiv poker profesionalaca i poznatih ličnosti. Igrači kao što su Simon Trumper, Dave "El Blondie" Colclough, Anthony Holden, Gus Hansen, Greg Raymer i Phil Hellmuth uzeli su učešće ranijih godina na eventu. Oxford University studenti su sada spremni da ugoste Tony G-ja!
PokerNews će objaviti artikl o poseti Tony G-ja, i o studentima koji su pokušali da ga pošalju kući na njegovom biciklu.
Ostanite u toku sa dešavanjima u poker svetu - pratite nas na Twitter-u i lajkujte na Facebook-u.