WSOP Igrač Godine: Negreanu i Dalje Vodeći, "Bakes" Skočio na Treće Mesto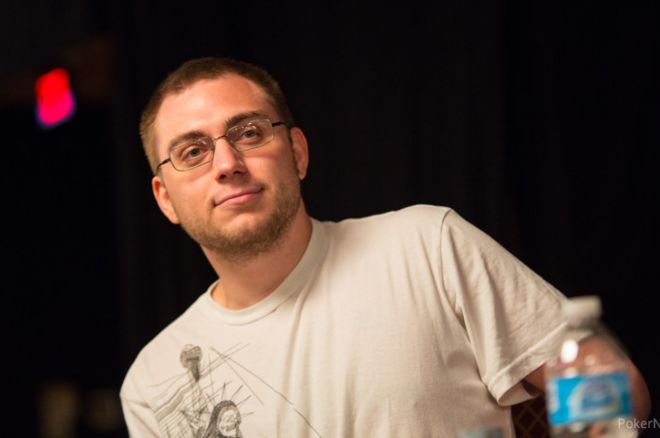 Sam vrh World Series of Poker Player of the Year trke ostao je isti ove nedelje, ali donji dom top 10 malo se tumbao. Daniel Negreanu i dalje je vodeći na POY trci posle većine poena koje je stekao pobedom na Main Eventu WSOP Asia Pacific u Aprilu. Prednost je održao zahvaljujući pet puta keširanju na WSOP u Las Vegasu. dva od tih keširanja dodao je prošle nedelje—39. mesto u Event #32: $5,000 No-Limit Hold'em (Six Handed) i 34. mesto u Event #41: $5,000 Pot-Limit Omaha (Six Handed)—i time održaoprednost ispred Tom Schneidera koji je drugi na listi. Schneider je keširao sedam puta na 2013 WSOP, uključujući osvajanje dve narukvice, ali imao je samo jedno keširanje prošle nedelje, 60. mesto na Event #35: $3,000 Pot-Limit Omaha. On zaostaje za Negreanom nešto preko 32 poena u POY trci.
WSOP PLAYER OF THE YEAR TOP 10 (posle 43 eventa)
| Place | Player | Points |
| --- | --- | --- |
| 1 | Daniel Negreanu | 470.53 |
| 2 | Tom Schneider | 438.51 |
| 3 | David "Bakes" Baker | 414.10 |
| 4 | Jared Hamby | 368.73 |
| 5 | Dan Kelly | 344.70 |
| 6 | Jason Duval | 328.85 |
| 7 | Mark Radoja | 327.75 |
| 8 | Erick Lindgren | 323.51 |
| 9 | Jesse Martin | 318.38 |
| 10 | Scott Clements | 303.50 |
Dan Kelly je pao za dva mesta i sada je peti. Kelly je imao jako dobar start ovog leta, i keširao je čak osam puta prve nedelje, ali od onda nije ušao u nagrade. On ima 344.70 poena, što je omogućilo dvojici igrača da ga preteknu. Do prošle nedelje, Kelly je bio jedino igač u top 10 koji nije osvojio narukvicu ovog leta, ali sada su mu se pridružili David "Bakes" Baker i Scott Clements. Baker je preskočio Kellyija i sada je na trećem mestu posle runner-up finiša u Event #43: $10,000 No-Limit 2-7 Draw Lowball. Ukupno ima šest keširanja ovog leta, uključujući četiri finalna stola, sada ima ukupno 414.10 POY poena. Clements je imao jedno keširanje protekle nedelje, i to 5. mesto u Event #35: $3,000 Pot-Limit Omaha. To je bio njegov drugi finalni sto od četiri keširanja tokom Serije.
Ima još 20 eventova za odigrati na WSOP u Las Vegasu, uključujući i Main Event i prestižni One Drop High Rollers event sa šestocifrenim buy-inom. Player of the Year poeni biće podeljeni i na WSOP Europe u Oktobru, tako da ima još dosta da se igra. svratite ponovo na PokerNews za up date o POY trci.
Vi budite u toku sa akcijom i eventima koji vas interesuju preko LIVE Reporta PokerNews Tima koji je na licu mesta.
Ostanite u toku sa dešavanjima u poker svetu - pratite nas na Twitter-u i lajkujte na Facebook-u.