'Take 2' Promocija se Vratila na Full Tilt Poker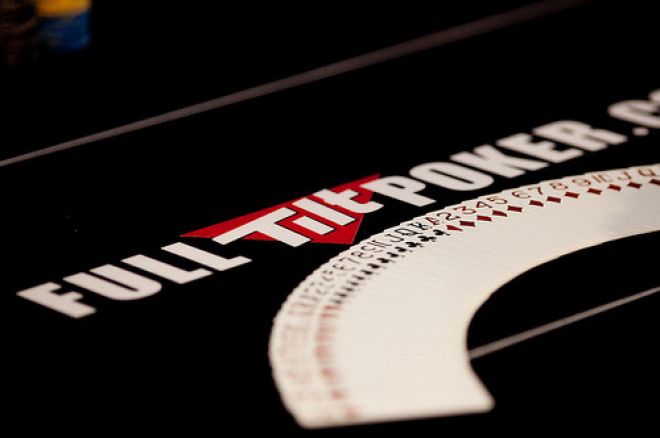 U Petak 27. Septembra, Full Tilt Poker biće domaćin C$1 Million Guarantee Montreal Festival Main Eventa u Playground Poker Club, ali to nije jedina vest koja doalzi tog dana za ovaj online sajt. Počevši od Pretka pa sve do Nedelje, 6. Oktobra, FTP vraća popularnu promociju "Take 2".
Ova promocija daje keš igračima šansu da dodju doa $10 bonusa i da dupliraju svoje Full Tilt Poene. Duplirani Full Tilt Poeni ne mogu se zaraditi igranjem Rush Pokera ili istovremeno na dva ili više standardnih ring game stolova. Što je sada još interesantnije igrači imaju šanse da utrostruče svoje Full Tilt Poene tokom popularnog 'Happy Hours' vremena. Ovi poeni potom se mogu promeniti za Turnirske Tikete kao i za Ring Game Tikete u Full Tilt Storu.
Drugi deo promocije odnosi se na to da igrači mogu da dodju do $10 bonusa. Ako neko osvoji pet bonus poena tokom bilo kog dana promocije, dobija $5 u kešu. Ako igrač osvoji po pet bonus poena tokom devet dana promocije, dobija i ekstra $5 u kešu.
"Take 2 je jedna od naših najvećih i najuzbudljivijih ring game promocija," rekao je Sarne Lightman, Full Tilt Poker direktor marketinga. "Za 10 dana, igrači će biti u mogućnosti da osvoje i ekstra nagrade za igru an našim Rush Poker stolovima ili za igru na multi-tablingu."
Za više informacija posetite promotivnu web stranicu.
Ostanite u toku sa dešavanjima u poker svetu - pratite nas na Twitter-u i lajkujte na Facebook-u.