2013 WSOP Europe Dan 8: Hairabedian Pobedio Seidela u Heads Up Duelu Eventa #5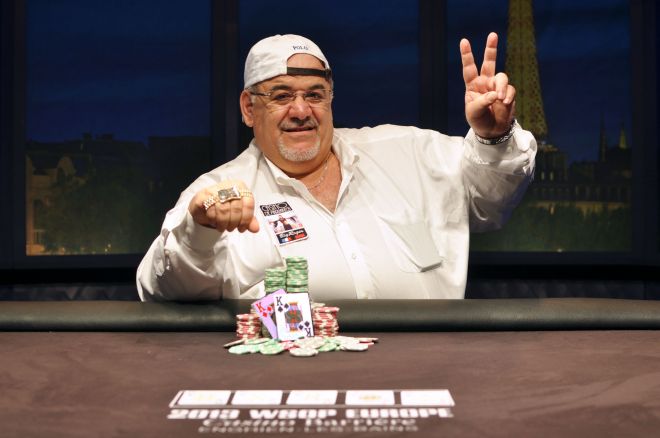 U Petak osmog dana 2013 World Series of Poker Europe, domaći favorit Roger Hairabedian postao je prvi Francuski igrač, osvajač višestruke zlatne narukvice na WSOP i prvi domaći igrač koji je osvojio dva WSOPE eventa, on je bio bolji od Erik Seidela u heads up duelu Eventa #5: €2,200 No-Limit Hold'em. Osvojio je €148,820 za pobedu i naravno narukvicu.
Hairabedian sada ima preko $700,000 od keširanja na WSOP a preko $4.4 milliona u karijeri od turnirske zarade.
"Ovo je jako dobra stvar za mene i sve Francuske igrače," Hairabedian je rekao posle pobede. "Za mene je najprestižnija stvar u pokeru osvojiti zlatnu narukvicu."
Event #5: €2,200 No-Limit Hold'em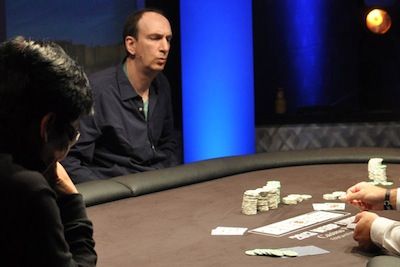 Seidel je bio jako blizu eliminacije na trećem mestu kada je Hairabedian bio bolji od njega ali ga je spasao river. Amerikanac je radio 4-bet all in sa
, a Francuz koji je bio 3-bettor, ga je ispratio sa
. Prva karta koja se videla na flopu bio je
, a flop su upotpunili
i
.
turn ne menja ništa za Seidela, koji je počeo da ustaje od stola ali
na riveru daje mu pobedonosni set i ubrzo potom Seidel je postao i čip lider od tri preostala igrača.
Song nije imao toliko sreće sa šesticama protiv Seidela, koji je radio snap call na početni all in Songa sa damama, kada je i eliminisan.
Seidel je počeo heads-up sa 2:1 prednošću, ali Hairabedian je do 70-ruke heads-up meča, osvajao sve velike potove uključujući i poslednji. Seidel je zvao 4-bet shove Hairabediana sa
, dok je Francuz imao
had him crushed. Seidel nije našao spas ovoga puta i ako je imao oute na boartu
i to je bilo gotovo, dobili smo pbednika.
Ovo je treći put za Seidela da završava kao runner-up u eventu za narukvicu. U 1991 bio je drugi iza Byron Wolforda u $5,000 limit eventu, a 1988 drugi iza Johnny Chana na Main Eventu.
Čestitke za Hairabediana ili velikog Rogera, koga smo imali prilike da upoznamo na turniru u Crnoj Gori, na osvajanju svoje drugre narukvice u isto toliko godina.
Ostanite u toku sa dešavanjima u poker svetu - pratite nas na Twitter-u i lajkujte na Facebook-u.