Aussie Millions 2014 Main Event u Partnerstvu sa Asia Pacific Poker Tour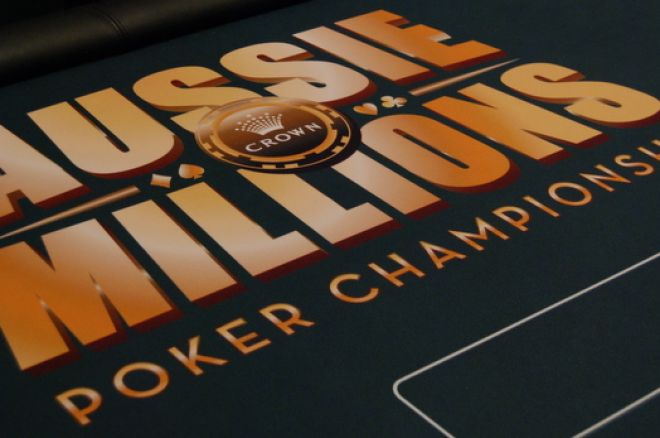 U Utorak, iz Crown Melbourne su objavili da će 2014 Aussie Millions Main Event postatio deo PokerStars.net Asia-Pacific Poker Tour-a (APPT). Ovo 16-to izdanje Aussie Millions počinje 23. Januara a igraće se izmedju svih, A$10,600 Main Event 2. Feb, A$25,000 Challenge, A$100,000 Challenge, i A$250,000 Challenge.
Za ceo raspored eventova, kliknite ovde.
"Aussie Millions je jedan od najvećih poker eventova na svetu," Crown Resorts šef operacija Xavier Walsh rekao je u izjavi. "A sada u partnerstvu sa najvećom serijom u ovom delu, sa Asia-Pacific Poker Tour, garantovaće još veći uspeh serije u budućnosti."
Walsh je dodao, "Ova inicijativa omogućiće Crownu znatno veću popularnost u Aziji, Evropi i Americi, i tako forma integrisanja Crowna na globalno tržište dobija na smislu za veći broj inostranih posetilaca u Australiji i Crown Melbournu."
Od 2007, APPT serija je u potpunosti trasformisala turnirski poker u Aziji. U prvih pet sezona, održan je prvi poker turnir u Macau, zatim prvi televizijski poker turnir u Aziji, i prvi put se podelila nagrada od $1 milion za osvojeno prvo mesto u Australiji. Serija je sada pre Sezonom 7, a uključuje stanice na Filipinima, Južnoj Koreji, Macau, Novi Zeland, i Australija.
"Aussie Millions je postao deo APPT, i to je dobro kako za Crown Melbourne tako i za Global Poker Tours Ltd," APPT President Danny McDonagh je rekao. "Sada imamo jedan od najvećih turnira u rasporedu Asia-Pacific najveće poker serije i to je sjajno. Lično, ne mogu dočekati da budem deo najvećih velikih buy-in eventova na svetu."
Ostanite u toku sa dešavanjima u poker svetu - pratite nas na Twitter-u i lajkujte na Facebook-u.