PokerStars je Objavio $1 Milion Televizovan Show Pod Imenom "The Shark Cage"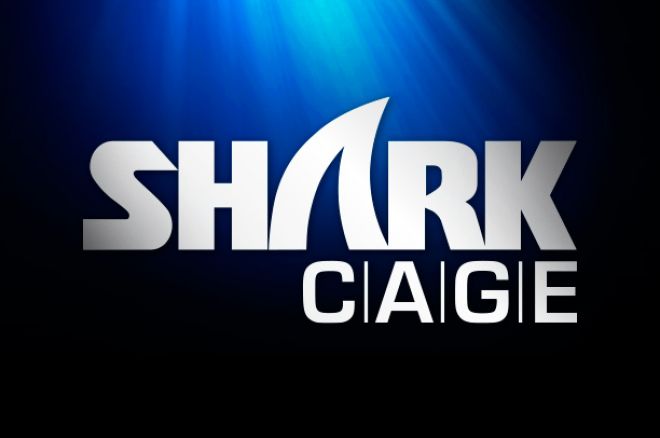 U Ponedeljak, PokerStars je objavio novi TV show pode imenom The Shark Cage(Ajkulin Kavez, u bukvalnom prevodu), gde će profesionalni poker igrači, Team PokerStars Pro, zajedno sa kvalifikantima igrati za $1 milion.
Show će imati osam rundi, koje će se snimati na European Poker Tour eventovima, kreće se od 2014 PokerStars Caribbean Adventure. Svaka runda videće pet poker pro igrača i jednog online kvalifikanta, a svi oni igraće za sveje mesto u finalnu, koje će se igrati na EPT London. Finalni event će biti igran po principu pobednik nosi sve event, sa $1 milion koji će pripasti šampionu.
Na predstojećem PCA igraće se dve runde, tako da tražimo dva kvalifikanta. Kvalifikanti dobijaju plaćeni put za Nassau, dvokrevetnu sobu na Atlantis Paradise Island, i $800 na sobnom kreditu.
PokerStars i Monte-Carlo®Casino EPT Grand Finale ugostiće četiri runde. Dok će preostale dve runde biti na EPT Barselona.
Online kvalifikacije, idu svakog dana a za finale se dodaje $5,000, igraju se od 25-30. Novembra u 15:00 EST. Top 50 finišere ostvaruju pravo na rundu audicije za TV show.
Igrači koji dodju na rundu audicije treba da pošalju svoju video audiciju. Prema PokerStarsu, traže i gledaće osobu koja ima "personality, humor, entuzijazam, i talenat, tako da pobrinite se da imresionirate!"
PokerStars napominje da svi poslati video materijali moraju biti na Engleskom, i u trajanju od maksimalno dva minuta. The Shark Cage promo stranica ima mnogo više informacija, uključujući sva pravila i uslove, pa pogledajte.
Ostanite u toku sa dešavanjima u poker svetu - pratite nas na Twitter-u i lajkujte na Facebook-u.