Daniel Negreanu, Paul Volpe Primili su GPI Nacionalne Nagrade Za Igrača Godine
PokerNews Staff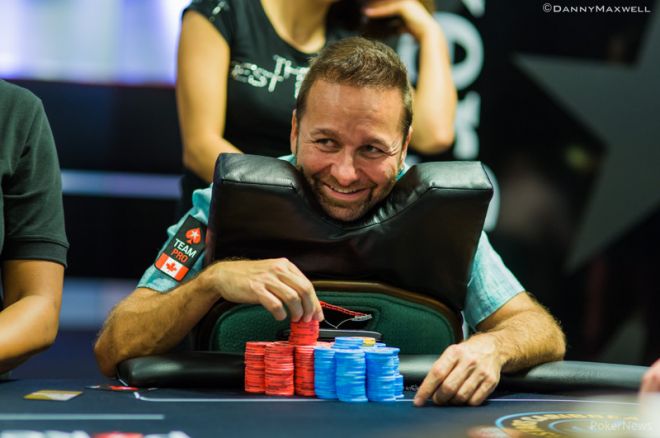 U Utorak, Eric Danis iz Global Poker Index objavio je pobednike GPI National Player of the Year u Americi. To su igrači koji su pozicionirani najviše u Americi, a ranking je zajedno sa USA i Kanadom zajedno sa Mekesikom i Central/Južnom Amerikom. Igrači su rankirani prema svojim GPI PoY rezultatima.
GPI Nacionalni USA nagradu za 'Player of the Year' dobio je Paul Volpe. On je trenutno No. 9 na GPI, Volpe je zadržao prednost u PoY trci tokom World Series of Poker poslednjeg leta. On je godinu završio sa 1,042.38 poena. Ovako visok rezultat za Volpa donela mu je uzastopno učešće na L.A. Poker Classic i Bay 101 Shooting Star turnirima. Volpe je završio ispred konkurenata koji su bili Bryn Kenney (986.26), David Peters (983.67), Steven Silverman (901.41), i Shannon Shorr (929.10).
Poznato lice i ime GPI koji je promovisan u Igrača Decenije, Daniel Negreanu, osvojio je GPI National Canada Player of the Year titulu. Negreanu je bio prvi tokom cele godine u GPI Player of the Year, ali ga je na kraju pobedio Ole Schemion u toj trci pred sam kraj godine. Negreanu, koji je osvojio i WSOP Asia-Pacific Main Event i WSOP Europe High Roller, godinu je završio sa 1,130.87 poena.
Od ostalih Kanadjana koji su imali fenomenalnu godinu, u top tri su još Mike Watson i 2010 WSOP Main Event šampion Jonathan Duhamel. A njih prate Griffin Benger i Sorel Mizzi.
Brazil je imao veoma veliki uspon pred kraj godine pošto su Nicolau Villa-Lobos i Ariel Bahia bili sjajni. A Villa-Lobos je uspeo da pretekne Bahiu i osvoji priznanje GPI National Brazil Player of the Year. Ustvari trka je bila toliko izjednačena da je Villa-Lobos završio i manje od jednog poena ispred Bahie. Villa-Lobos je imao rezultat od 514.36 dok je Bahia kao runner-up imao 514.23 poena. Villa-Lobos, imao je runner-up finiš iza Negreanu u pomenutom WSOPE High Rolleru.
Team PokerStars je imao punu afirmaciju u GPI National PoY trci po zemljama, pošto su još tri njihova pro igrača uspeli da osvoje ove titule u svojim zemljama. Angel Guillen, koji je dobro odigrao High Roller event u Latin America Poker Tour Columbia, pobedio je u Meksiku. Jose "Nacho" Barbero osvojio je ukupno 487.07 poena, što mu je donelo glatku pobedu u Argentini. A Team PokerStars igrač Humberto Brenes, koji je sakupio ukupno 312.02 poena tokom godine, zaslužio je priznanje za GPI National Costa Rica Player of the Year.
Za veći uvid u 'National PoY' trke širom Amerike, pogledajte na Danisovom blogu.
Ostanite u toku sa dešavanjima u poker svetu - pratite nas na Twitter-u i lajkujte na Facebook-u.