Pridružite se Danielu Negreanu za Google Hangout sa PokerNews-om u Ponedeljak!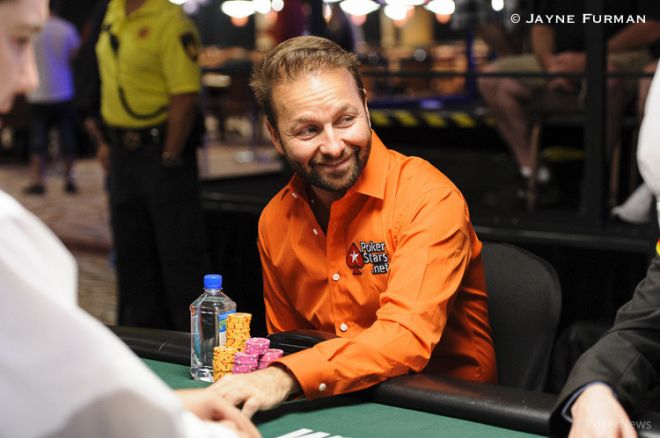 Pridružite se Team PokerStars Prou Danielu Negreanu za Google Hangout sa Chadom Holloway i Global Poker Index Eric Danisom LIVE iz Rio All-Suite Las Vegas Hotel and Casina u Ponedeljak, 9. Juna od 20:30 po našem vremenu.
Negreanu dolazi posle neverovatnog fniša sezone 2013. kada je osvojio World Series of Poker Europe High Roller event za svoju šestu WSOP narukvicu, koja mu je pomogla da osigura svoj drugi WSOP Player of the Year.
Sada je on na odličnom početku na 2014 WSOP. Ranije ovog meseca je došao blizu da uhvati svoju sedmu zlatnu narukvicu ali je ostao kratak nakon što je završio kao runner-up od Paul Volpea. Samo tri dana kasnije je uspeo da udje na drugi finalni posle čega je izbačen sa Eventa #18: Seven Card Razz na 10. mestu.
Ako imate pitanje za Negreanua, ostavite ga ovde u prostoru za komentare ispod ili Tweet-ujte koristeći #AskNegreanu. Takodje možete ostaviti komentar na event stranici.
Možete pogledati sve naše videe u video sekciji. Ostanite u toku sa dešavanjima u poker svetu - pratite nas na Twitter-u i lajkujte na Facebook-u.