2014 World Poker Tour Legends of Poker Dan 1b: Grippo Grabs Vodeći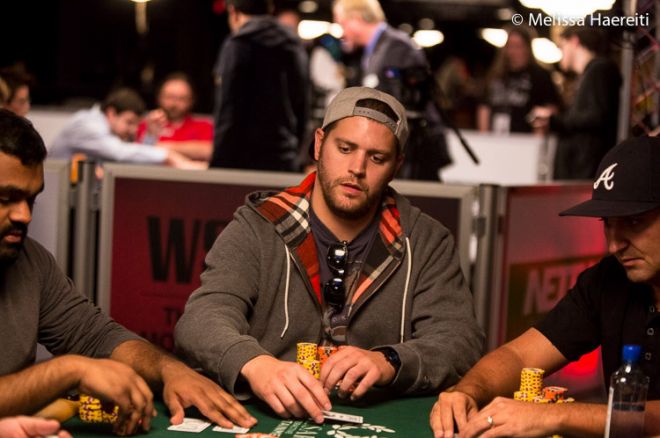 Nakon što je Dan 1a eventa World Poker Tour Legends of Poker u kazinu The Bicycle Casino privukao 156 igrača, od kojih 52 idu dalje, Dan 1b dodao je još 178. Od te gomile, 76 je preživelo, a predvodi ih Nick Grippo sa 272,400 u čipovima.
Grippo je premašio 217,800 koje je Randy Bowie nakupio tokom Dana 1a, što znači da će on diktirati ritam igre u nastavku.
Sudeći po WPT Live Updates timu, Grippo je osigurao vođstvo krajem dana tokom Levela 10 kada su blajndovi bili 500/1,000/100.
Nakon što je igrač na srednjoj poziciji otvorio do 2,300, Grippo je ispratio, a flop je bio
. Grippo se suočiio sa cbet-om od 3,000 i platio je. Zatim, turn je doneo
, a prvi igrač je čekirao. Grippo je betovao 6,000, a njegov protivnik je ispratio. River pada
i uparuje board sa kaubojima. Prvi igrač betuje 6,000, a Grippo diže do 40,000. Protivnik prati, ali nije mogao da pobedi
koje je imao Grippo za full house.
Jeff Loiacono (240,800), Ryan Rivers (214,800), i Jordan Cristos (157,900) imaju mnogo čipova, a Cristos je i dalje u igri nakon ispadanja tokom Dana 1a. On je prošlogodišnji šampion ovog eventa.
Neki od igrača koji su ispali tokom Dana 1b su: Christina Lindley, Andy Frankenberger, Curt Kohlberg, Jesse Martin, Shane Schleger, Tom Marchese, Joseph Cheong, i Layne Flack.
Dan 1c igra pružiće još sjajne akcije, a sve bitne vesti možete pronaći ovde na stranicama Balkan PokerNews.
*Podaci su vlasništvo WPT.
Ostanite u toku sa dešavanjima u poker svetu - pratite nas na Twitter-u i lajkujte na Facebook-u.