Doug Polk i Daniel Negreanu Pričaju o $25/$50 Cash-Game Izazovu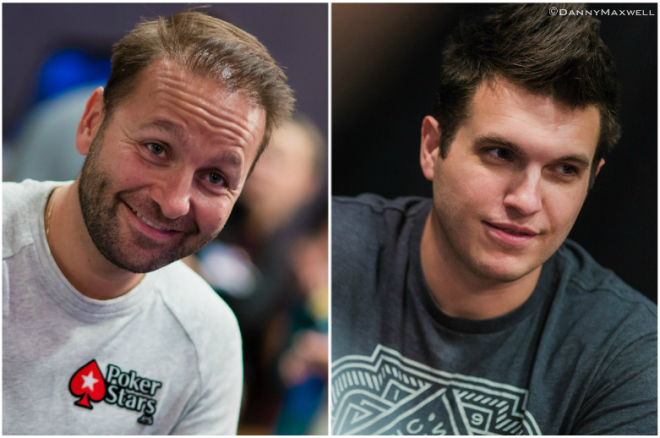 "Verujem da je potrebno dve nedelje posla i biću pobednik" — Daniel Negreanu.
To je bio odgovor Team PokerStars Pro igrača Daniela Negreanua nakon što su ga pitali da li misli da može da igra 6-max $25/$50 no-limit hold'em cash igre online i bude u plusu. Od tada, priča je kružila i privukla pažnju igrača koji se zove Doug "WCGRider" Polk.
Za Polka se smatra da je jedan od najboljih cash-game igrača na svetu, ako ne i najbolji, a upravo on je sumnjao u Negreanuove tvrdnje.
"Poštujem šta si uradio u svojoj karijeri, [Daniel Negreanu]", napisao je Polk na Twitteru, "ali naivno je pomisliti da jednostavno možeš da se uloguješ na PokerStars i dobro prodješ na $25/$50."
Za vreme boravka u Barseloni, tokom European Poker Tour festivala, PokerNews i Remko Rinkema popričali su sa Polkom kako bi detaljnije istražili ovu temu, što je dovelo do toga da Polk izazove Negreanua:
"Izazivam Negreanua", rekao je Polk. "Moramo da ugovorimo odredjene uslove i ne želim da ga izazovem na bilo koji način, ali ako možemo da se dogovorimo da igra $25/$50 na PokerStarsu tokom odredjenog perioda razumne dužine, onda bih se definitivno kladio protiv Negreanua".
Negreanu je imao spreman odgovor na Polkove komentare, kao i mišljenja ostalih, a izneo ih je nekoliko dana nakon Polkovog intervjua:
"Želim nešto da razjasnim", naglasio je Negreanu. "Znate, to što sam rekao da mogu da uspem u periodu od dve nedelje nije predrasuda prema igračima koji se veoma trude i puno rade".
Tokom intervjua, Negreanu je izneo svoju stranu priče, pokazao je da veruje u sebe, i čak je i pričao o nekim stvarima na kojima bi morao da poradi kako bi imao uspeha u ovim igrama.
Da li će do ovog izazova zaista i doći, ostaje da se vidi. Negreanu je otvoreno rekao da ne želi da napusti svoju kuću u Las Vegasu, Nevada za nešto za šta tvrdi da bi bilo potrebno tri meseca da se uradi, i da bi radije sačekao da online poker postane potpuno legalan u Americi kako bi mogao da počne.
Nema sumnje da je ovaj izazov nešto što bi poker svet voleo da vidi!
Saznaj najnovije PokerNews novosti na društvenim mrežama.
Prati nas na Tviteru i na Facebooku i Google+!