Daniel Negreanu i Jack McClelland Odabrani Kao Poker Hall of Fame Klasa 2014. Godine
Chad Holloway
PokerNews Staff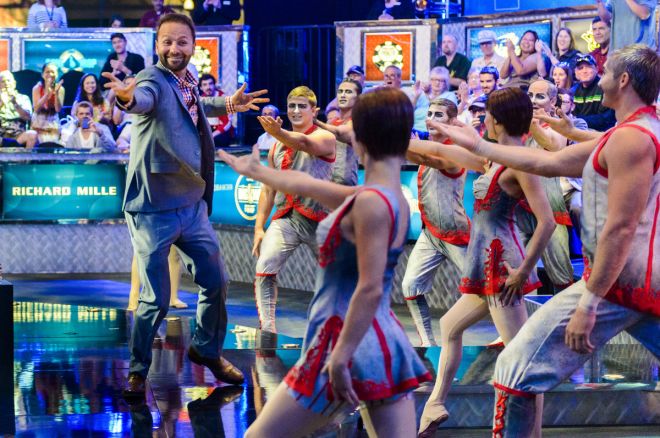 Prošlog meseca, lista 10 nominovanih za 2014 Poker Hall of Fame je objavljena od strane World Series of Poker i sada nakon što je 21 član Hall of Fame i 20 članova medija glasalo, dvojica finalista su odlučena.
Daniel Negreanu i turnirski direktor Jack McClelland odabrani su kao Klasa 2014., a postaće 47. i 48. članovi Poker Hall of Fame.
"Čestitamo najnovijim članovima Poker Hall of Fame", rekao je član Saveta ove kuće Ty Stwart. "Postoji kontrast u stilovima, ali tu je i mnogo zajedničkih osobina njih dvojice. Obojica žive od pokera i posvetili su svoja srca ovoj igri."
Oni su pobedili finaliste kao što su Bruno Fitoussi, Bob Hooks, Ted Forrest, Jennifer Harman, Humberto Brenes, Mike Matusow, Chris Bjorin i Huck Seed.
Tokom prve godine kada mu je omogućeno da se kandiduje, Negreanu je bio favorit. Ovaj 40-godišnji Kanadjanin je na vrhu liste zarade svih vremena sa skoro 30 miliona dolara, ima šest WSOP narukvica, dve World Poker Tour titule i dva puta je bio WSOP Player of the Year. On je takodje član Tima PokerStars Pro, a mnogi smatraju da je on najbolji ambasador igre.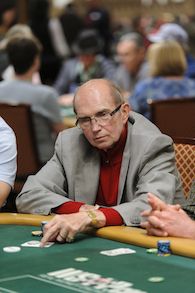 "Čast mi je da se nadjem medju toliko odličnih igrača koji su tamo dospeli pre mene", rekao je Negreanu. "Još veća je čast što se to desilo sa mojih 40 godina, a toliko je imao i legenda Chip Reese. Hvala svim članovima Poker Hall of Fame i svima iz Blue Ribbon Media Panel-a koji su glasali za mene."
Kada je u pitanju McClelland (63), on je najbiše doprineo operativnoj strani pokera. Ovaj polu-profesionalni kuglaš počeo je kao diler kada je zaradjivao $18 dnevno, a napredovao je sve do WSOP turnirskog direktora u 80-im godinama prošlog veka, a kasnije je bio zadužen za Bellagio poker room od 2002. do 2013. McClelland, koji se penzionisao prošle godine, radio je sa tri člana Hall of Fame, a oni su Eric Drache, Jack Binion i Bobby Baldwin.
"To što ću postati član Klase 2014. Poker Hall of Fame je veoma zanimljivo za mene i siguran sam da će biti veoma dobro iskustvo", rekao je on. "Hvala svima kao i WSOP-u i WPT-u, i svim sjajnim ljudima koje sam upoznao i sa kojima sam radio sih ovih godina. Veoma sam zahvalan!"
McClelland i Negreanu zvanično će postati članovi u nedelju, 9. novembra u Binion Gambling Hall-u, gde je McClelland bio turnirski direktor i gde je Negreanu osvojio svoju prvu WSOP narukvicu. Nakon ceremonije, krenuće se sa igrom na finalnom stolu WSOP Main Event-a.
*Fotografije: Jayne Furman.
Ostanite u toku sa dešavanjima u poker svetu - pratite nas na Twitter-u i lajkujte na Facebook-u.