Phil Ivey Najavio Privremeno Zatvaranje Ivey Pokera
Jason Glatzer
PokerNews Staff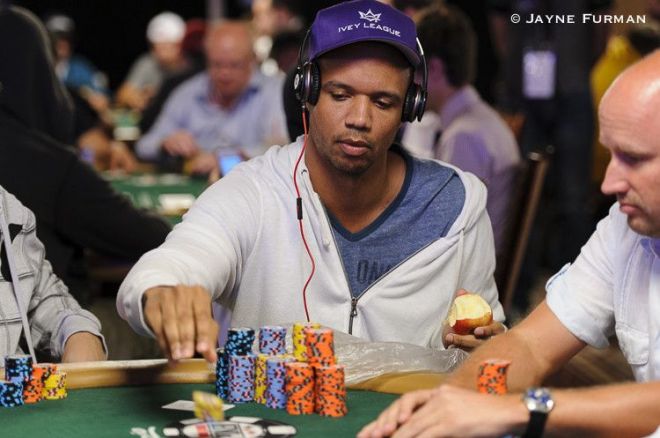 Desetostruki World Series of Poker (WSOP) osvajač narukvice Phil Ivey je nedavno najavio da će Ivey Poker privremeno suspendovati svoju play-for-free poker aplikaciju na Facebook-u.
Ivey Poker besplatna poker ponuda pokrenuta prošle godine a zatim sajt za trening koji je usledio 2014. godine. Phil Ivey je često vidjen kako nosi Ivey Poker patcheve i ostalu opremu na live eventima kao promociju brenda.
"Od kada smo pokrenuli našu igru ovde na Ivey Pokeru naučili smo dosta stvari... prvo i pre svega da je posvećena i odana zajednica od suštinskog značaja," komentarisao je Ivey na Twitteru. "Zato smo osetili potrebu da se obratimo našim lojalnim korisnicima o promenama koje bi mogli da vide u narednih par meseci. Planiramo da obustavimo igru ove subote, 25. okt. Iako to može zvučati surovo — to je ustvari tek prvi korak u našoj evoluciji jer se pripremamo da lansiramo još veće i bolje gejming iskustvo za vas u 2015. Cenimo sve što ste učinili za nas ovde na Ivey Pokeru, jer bila je radost i pravo iskustvo učenja za sve nas... i nadamo se da ćemo nastaviti da rastemo i da se razvijamo!!! Ostanite u toku za više detalja - najbolje tek dolazi!"
Čini se da se ove promene odnose samo na besplatnu igru, kako je Ivey League trening sajt nastavio da pušta novi video sadržaj, uključujući $10 NL Leak Finder Part 3 od Victor "TheStudent" Vermeulena 28. okt., Effects of Fatigue on Play Quality Part 1 od Chris "apotheosis" Kruk 28. okt., i €10 NL Leak Finder Part 2 od Drew "mythrilfox" Laytona 26. okt.
Dok nismo sigurni da li će poker trening sajt biti suspendovan kao deo ovog obaveštenja, bilo je nekih kritika na socijalnim medijama. Bivši Ivey Poker sponzorisani igrač Christian Harder se čak oglasio:)
Ivey Poker couldn't even stay open? Why? Its not like they were paying their pros.

— Christian Harder (@realcharder30)
Ostanite u toku sa dešavanjima u poker svetu - pratite nas na Twitter-u i lajkujte na Facebook-u.