Phil Ivey o Spornoj Tužbi u Emisiji "60 Minuta"
Brett Collson
PokerNews Staff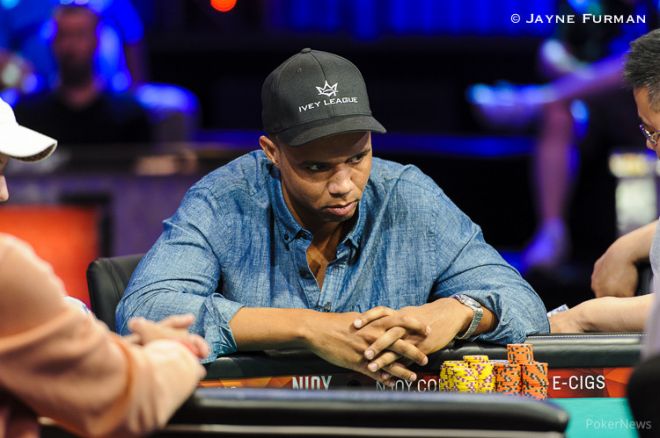 Super-zvezda pokera Phil Ivey trenutno vodi pravnu bitku protiv dva ugledna kazina koji su ga optužili za varanje korišćenjem baccarat tehnike poznate kao "edge sorting". Sada, Ivey brani svoju reputaciju u 60 Minutes Sports intervjuu sa voditeljem James Brownom i to 7. oktobra.
CBS News emitovao je najavu za ovaj segment u utorak koji pokazuje Browna i njegovu filmsku ekipu kako prate Iveya po Las Vegasu tokom World Series of Poker. Brown zatim razgovara sa njim o tužbi i o tome zašto Ivey veruje da je nevin.
U maju 2013., Ivey je tužio Crockfords Casino za više od 7.8 miliona funti (oko $12 miliona) koje je osvojio igajući Punto Banco - verziju baccarata - a novac nije dobio. Manje od godinu dana kasnije, Borgata Hotel Casino & Spa u Atlantic City-ju podneo je tužbu protiv ove poker legende za $9.6 miliona koje je osvojio za baccarat stolovima zbog četiri odvojena razloga.
Oba kazina optužuju Iveya i njegovog saučesnika Cheng Yin Suna za korišćenje pomenute tehnike koja je u principu primećivanje sitnih nepravilnosti na šablonu koji je odštampan sa zadnje strane karata. Sun se takodje pominje u tužbama.
Najavu za emisiju možeš pogledati ovde:
60 Minutes Sports emituje se na kanalu Showtime svakog utorka.
Ostanite u toku sa dešavanjima u poker svetu - pratite nas na Twitter-u i lajkujte na Facebook-u.