Datumi Objavljeni za 2015 World Series of Poker
Brett Collson
PokerNews Staff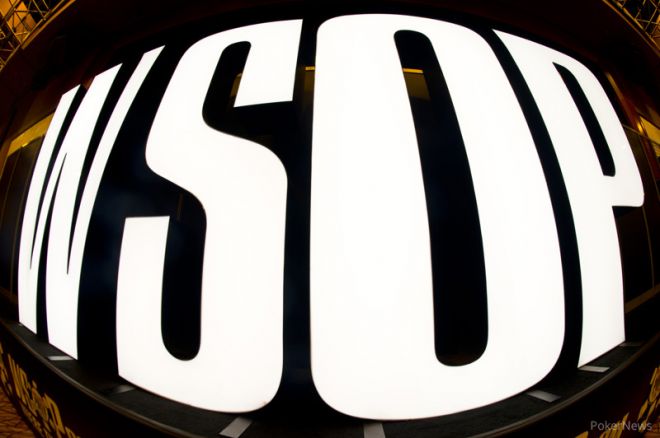 Baš u vreme praznika, objavljeni su zvanični datumi za 2015 World Series of Poker u Las Vegasu. 46-godišnji WSOP trajaće od 27. Maja do 14. Jula u Rio All-Suite Hotel & Casinu, i kulminiraće sa $10,000 Main Eventom.
Dok kompletan raspored za 2015. neće biti objavljen do Januara, WSOP je otkrio datume nekoliko najjačih turnira u utorak. Main Event će početi u Nedelju, 5. Jula sa prvim od tri početna dana i postavljen je da traje 10 uzastopnih dana sve do November Nine ekipe 14. Jula. Event će još jednom nositi $10 miliona za eventualnog pobednika; osmocifrena suma koja se garantuje je predstavljena u 2014. sa švedskim Martinom Jacobson koji je otišao sa drugom najvećom sumom u Main Event istoriji, (Jamie Gold је spakovao $12 miliona u 2006).
Takodje su se na raspored u 2015. vratili popularni Millionaire Maker i Monster Stack eventi, od kojih su oba privukla masivno polje u 2014. Mixed games će takodje biti dobro predstavljene ponovo u 2015., rekao je WSOP Izvršni Direktor Ty Stewart.
"Verujemo da je WSOP u jedinstvenoj mogućnosti da donese velike evente koji nekima menjaju život a svim ostalima pružaju životno iskustvo," dodao je još Stewart. "Sa ponosom ćemo izneti dogadjaje koji privlače igače iz celog sveta dok ćemo ujedno ostati verni našoj baštini koja ubraja sve varijante pokera."
Evo pregleda nekih od potvrdjenih početnih datuma za festival 2015.:
| Event | Datum | Buy-in |
| --- | --- | --- |
| Millionaire Maker | Jun 5/6 | $1,500 ($1 milion zagarantovan za pobednika) |
| Monster Stack | Jun 12/13 | $1,500 |
| Seniors Championship | Jun 19 | $1,000 |
| Ladies Championship | Jun 25 | $10,000 (90% popusta za žene) |
| ONE DROP High Roller | Jun 28 | $111,111 |
| Little One for ONE DROP | Jun 30 | $1,111 |
2015 WSOP će početi sa uzbudljivim novim eventom pod nazivom The Colossus, $565 buy-in turnir sa $5 miliona zagarantovanim nagradnim fondom. "The Colossus" je re-entry event koji će nositi dva početna dana sa dva posebna početna leta za svaki dan. Igrači će početi sa 5,000 čipova sa turnirom koji počinje bez Ante, na blindovima 25/50.
Turnir će sa sigurnošću dovući poker masu u otvarajućoj nedelji serije. $565 cena je najniža za bilo koji WSOP otvarajući event u 35 godina.
"Spakujte celu bandu - kućnu igru, suprugu, koga god znate da će uživati u igri," rekao je Stewart. "The Colossus će nositi istorijski nagradni fond na ovom buy-in nivou a to se može dogoditi samo na World Series of Poker."
Kao i uvek, festival ovog leta će obezbediti igru non stop, od cash games preko sit-and-go satelita pa sve do veoma popularnih deep stack turnira. Za više informacija o , 2015 World Series of Poker, posetite WSOP.com
Ostanite u toku uz PokerNews za kompletan raspored sledećeg meseca!