WSOP 2015 - Finalni Sto Event-a #64 Odigraće se Ipak Uživo
PokerNews Staff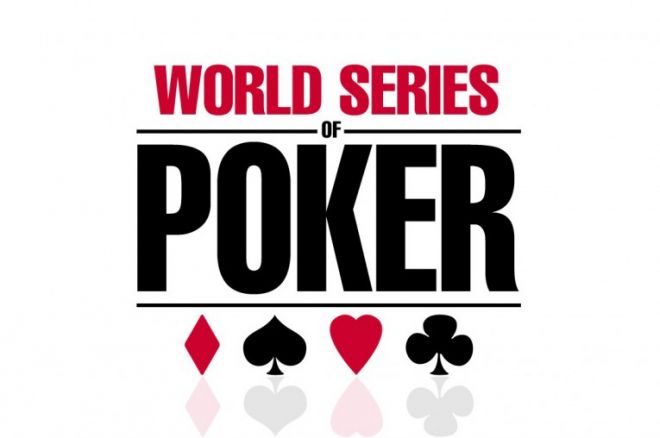 Kao što smo već ranije pisali, početkom februara je zvanično objavljen raspored za 2015 World Series of Poker sa početkom u sredu, 27. Maja u Rio All-Suite Hotel & Casino u Las Vegasu.
Najviše pažnje javnosti privukao je Event #64 $1.000 No-Limit Hold'em, jer će po prvi put u istoriji WSOP dodeliti zlatnu narukvicu za turnir koji će se igrati online.
Prema prvobitnom planu turnir je trebao da se igra online do heads-up duela, a potom bi se finalna dva igrača sastala live u Rio All-Suite Hotel and Casino gde bi nastavili borbu za šampionsku titulu. Međutim, nakon mnogo kritika od strane poker zajedinice zvaničnici WSOP-a odlučili su da promene način odigravanja turnira.
Najveću promenu na koju su se odlučili je da se umesto dvojice finalista uživo za finalnim stolom ipak nađe šest prvoplasiranih igrača, jer će na taj način verovatno biti mnogo zanimljivije i zabavnije finalnog dana turnira. Osim ove promene, neznatno je promenjen i dan održavanja finalnog stola kako bi se ublažila zabritnutost zbog vremenske razlike. Naime, prema prvobitnom planu finalni sto je trebao da startuje 3. jula, ali su se organizatori ipak odlučili da početak pomere za 4. jul kako bi bili sigurni da će svi igrači imati dovoljno vremene da se spreme i doputuju u Las Vegas.
World Series of Poker startuje u sredu, 27. maja u Rio All-Suite Hotel & Casino u Las Vegasu. Raspored za ovaj 46-ti WSOP sadrži 68 Evenata za narukvicu, uključujući brojne potpuno nove evente u širokom spektru buy-inova i ponovo kulminira sa $10,000 Main Eventom. To znači da nas ove godine na WSOP očekuje najmanje 11 novih event-ova, a među njima će biti Event #5 $565 Colossus No-Limit Hold'em koji će se igrati od 29. maja do 2. juna i Event #65 $777 Lucky 7s No-Limit Hold'em koji je na programu od 3. do 5. jula.
Ove godine, Main Event počinje u nedelju, 5. jula, i imaće tri Dana 1 početna leta, i pratiće sličan raspored kao i prošle godine kada se igralo do finalnog stola od 9 u utorak 14. jula. Ponovo, Main Event finalni sto će se odigrati u sastavu Novembarske Devetorke u Novembru, i opet se očekuje da će se snimati i emitovati uživo na ESPN i ESPN2.
Raspored nosi ne manje od 11 novih evenata medju već krcatim rasporedom:
Event #5: $565 Colossus No-Limit Hold'em (May 29-June 2)
Event #6: $1,000 Hyper No-Limit Hold'em (May 31-June 1)
Event #42: $1,500 Extended Play No-Limit Hold'em (June 20-23)
Event #43: $1,000 Super Seniors No-Limit Hold'em (June 21-23)
Event #53: $5,000 Turbo No-Limit Hold'em (June 26-28)
Event #55: $1,500 DraftKings 50/50 No-Limit Hold'em (June 27-29)
Event #60: $25,000 High Roller 8-handed PL Omaha (June 29-July 2)
Event #62: $1,500 Bounty No-Limit Hold'em (July 1-3)
Event #64: $1,000 WSOP.com Online No-Limit Hold'em (July 2-3)
Event #65: $777 Lucky 7's No-Limit Hold'em (July 3-5)
Event #67: $10,000 Dealer's Choice (July 3-5)
Detaljan statistički pregled 2014 WSOP Main Event Finalnog Stola- November Nine pogledajte OVDE