Daniel Negreanu Osvojio $50,000 Tokom Svog Prvog Real-Money Twitch Live Stream-a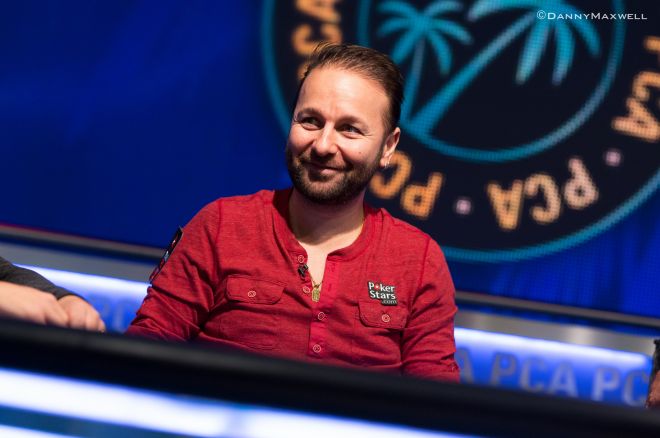 Tokom sesije u trajanju od tri sata, Daniel Negreanu je uspeo da osvoji 50.000 $ u ring igrama, igrajući 400/800$ 8-game na PokerStarsu, istovremeno učestvujući u interakciji sa hiljadama gledalaca.
Tim PokerStars Pro Daniel Negreanu pridružio se nedavno poker ekipi koja deli svoje akcije na društvenoj mreži Twitch i za veoma kratko vreme stekao više od 4.000 pratilaca na svom nalogu. Negreanu prenosi uživo neke igre na PokerStarsu, a njegovi fanovi učestvuju aktivno u dešavanju putem diskusije na chat-u u okviru ovog sajta.
Tim PokerStars Pro se zahvalio novom prijatelju sa PokerStarsa Jamie Staplesu za pomoć, i novom Tim PokerStars Pro-u Jason Somervillu za otvoren nalog na Twitchu.
Thanks again to @jaimestaples for helping me set up @twitch and @JasonSomerville for making this platform cool. That was fun! More to come.

— Daniel Negreanu (@RealKidPoker)
Uprkos činjenici da Danijel zbog pretrpanog rasporeda nije želeo da obeća kada će otvoriti vrata svog poker sveta , njegovi pratioci su bili prijatno iznenađeni već ove nedelje , kada je sa hiljadama njegovih fanova podelio neke zanimljive priče o učešću na Sunday Million-u i u veoma opuštenoj keš igri uzeo $ 50,000 .
Ako želite da saznate kako Negreanu igra i o čemu diskutuje sa svojim pratiocima pogledajte snimak koji sledi u nastavku.
Watch live video from DNegsPoker on Twitch
Ostanite u toku sa dešavanjima u poker svetu - pratite nas na Twitter-u i Facebook-u.