Dave "Devilfish" Ulliott Preminuo u 61. Godini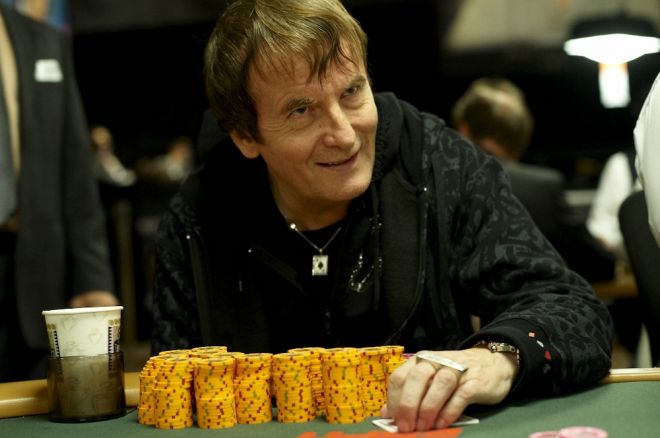 Britanska poker legenda Dave "Devilfish" Ulliott preminuo je juče, 6. Aprila u 61. godini života, saopštio je njegov sin, David, na Twitteru.
Iza Ulliott-a je ostala žena Anpaktita, i osmoro dece Kerry, Lucy, Paul, David, Chris, Steven, Mike, and Matthew.
Slavni poker igrač, kome je ranije ove godine dijagnostifikovan karcinom creva i jetre, "umro je mirno okružen svojim najbližima," dodao je njegov sin.
61-godišnji poker veteran iz Velike Britanije, bio je jedan od najpoznatijih i najproslavljenijih igrača u svojoj zemlji. Sa zarađenih $6.2 miliona na live turnirima, prema Hendon Mob-u , Ulliott je drugom mestu najvećih zarada u UK, odmah iza Sam Trickett-a.
Ulliott se smatra jednim od začetnika pokera u Evropi, a svakako je jedan od najprepoznatljivijih likova u svetu pokera. Pobednik prvog izdanja ikada Late Night Poker-a u 1999., Ulliott se smatra jednim od igrača koji su doprineli širenju igre u Velikoj Britaniji, kako svojim poker veštinama, tako i ličnošću i harizmom.
Ulliott je prisutan na međunarodnoj live poker turnirskoj sceni već više od 20 godina i za to vreme je ostvario brojne uspehe i izazivao brojne kontroverze na skoro svakom delu planete. Godine 1997. Ulliott je osvojio World Poker Tour zlatnu narukvicu. Godine 2003., on je dodao World Poker Tour titulu i trofej.
Ulliott-ovo zdravstveno stanje izazvalo je zabrinutost već krajem marta, kada je postalo javno da ima karcinom, a igrač se tokom borbe sa bolešću povukao iz poker aktivnosti. Izvor blizak Ulliottu rekao je PokerNews da je Ulliott odlučio da jedno vreme provede sa svojom porodicom u Kingston upon Hull-u i pokuša da se oporavi
U intervjuu z Hull Daily Mail koji je objavljen 1. Aprila, Ulliott je karcinom nazvao "jednim od onih stvari."
"Kada sam saznao vest, nazvao sam ženu i rekao joj da idemo na ručak," rekao je Ulliott i nastavio, "Ali sam joj rekao da ne naručuje dezert jer stvari nisu tako dobre kako izgledaju."
Internacionalna Poker Zajednica u Žalosti Zbog Devlifish-a
"Poker nije poker bez imena Devilfish", komentarisao je prijatelj i kolega, britanski poker igrač, Andrew "Giddy" Perendes.
Nakon vesti o Ulliott-oj smrti, na društvenim mrežama , poker igrači i njegovi prijatelji odmah su objavili bezbroj poruka u čast igrača, poput Phil Hellmuth-a, Erik Seidel-a, i Doyle Brunson-a koji zahtevaju da se njegovo ime uključi u Poker Hall of Fame.
Ostanite u toku sa dešavanjima u poker svetu - pratite nas na Twitter-u i Facebook-u.