Phil Ivey Debitovao na WSOP 2015 - "Narukvice Bitne, ali Više Nisu Prioritet"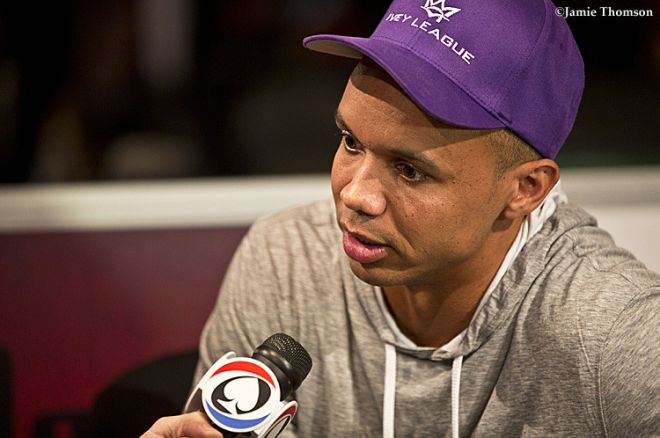 Trideset trećeg dana prvenstva 2015 World Series of Poker konačno se u polju pojavio i Phil Ivey, jedan od najpopularnijih poker igrača današnjice. Potencijalnoj sedmocifrenoj nagradi na turniru $111,111 High Roller for ONE DROP on jednostavno nije mogao da odoli.
Dobitnik 10 WSOP narukvica prvu polovinu šampionata WSOP 2015 proveo je igrajući keš igre u Makau i širom Evrope pre nego što se u nedelju pojavio na One Drop eventu. Iako je nekoliko nedelja ranije, Ivey izjavio da su mu trenutno interesantnije keš igre od lova na narukvice, očigledno da je našao novi motiv koji je doveo do promene njegovih prvobitnih planova.
"Naravno da su mi bitne narukvice," rekao je Ivey za PokerNews. "Ali znate ponekad postoje i druge igre širom sveta koje su prioriteti i dužnost zove."
On je u subotu stigao u Las Vegas i odmah po dolasku najavio da ima u planu da igra nekoliko evenata koji su na rasporedu WSOP 2015 kao i keš igre, ali da uvek neke nepredviđene okolinosti mogu uticati na to da možda iznenada bude morao da otputuje na neki drugi kraj sveta jer je ovo ipak njegov posao.
Ivey izrazio poštovanje prema istorijskom uspehu Phil Hellmutha na osvajanju 14. narukvice i dodao da je uvek zainteresovan za izazov koji nosi dostizanje ovog postignuća, ali da mu to trenutno ipak nije prioritet.
"Voleo bih [stići Hellmutha], ukoliko mi vreme i rasopred dozvoli," rekao je on. "Ukoliko ima ogromna, ogromna keš igra u ARIA ili Bellagio, ili neki manji turnir, onda je moj izbor uvek cash game. Ranije sam imao neke opklade vezane za osvajanje narukvica pa sam zato tako puno igrao. Sada je situacija potpuno drugačija."
Ivey je potvrdio da će igrati $500,000 buy-in Super High Roller Bowl koji je na rasporedu 2. Jula i dodao da su mu sada na WSOP-u prioritet high-stakes cash igre.
Ostanite u toku sa dešavanjima u poker svetu - pratite nas na Twitter-u i Facebook-u.