WSOP Colossus Postavio Novi Rekord - Najveći Live Turnir u Poker Istoriji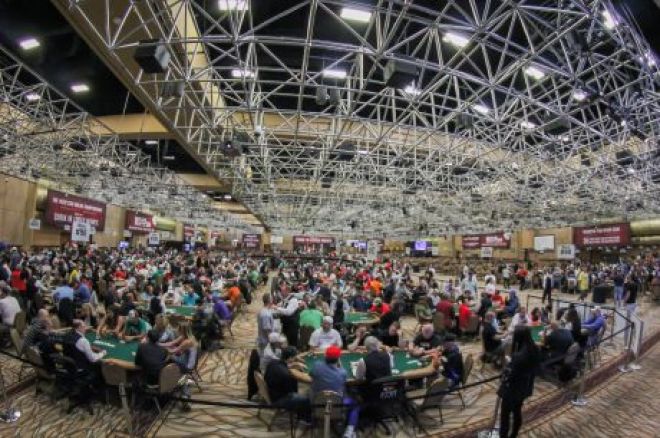 Prepun kazino Rio u vreme održavanja turnira Colossus rezultirao je činjenicom da je – ovo je najveći live turnir u poker istoriji.
Kao i što je očekivano, prvi turnir iz WSOP serije, koji je ponudio zlatnu narukvicu za buy in od 565$, privukao je ogromno polje igrača.
Tokom četiri dana akcije i sa jednim dozvoljenim re-entry-jem napravljeno je ukupno 22.374 ulaza i generisan nagradni fond u iznosu od $11,187,000.
Ovogodišnji Colossus je zvanično proglašen najvećim live turnirom u poker istoriji. Do sada je rekord držao WSOP Main Event iz 2006, na kojem je učestvovalo 8.773 igrača, a osvojio ga je Jamie Gold.
Pobednik Osvaja 638.880$
Među poznatijim igračima u polju su bili Andre Akkari, Aaron Massey, Taylor Paur, Erick Lindgren ter Brandon Cantu.
U nagradni fond je ušlo 2.245 igrača, među kojima su se, između ostalih, našli Will "The Thrill" Failla (2,217. mesto - $1,096) Gregu Raymerju(2,161. mesto - $1,096), Vanessi Rousso (1,558. mesto - $1,957), Bernard Lee (1,449. mesto - $2,125) i Chrisu Tryba (1,198. mesto).
Čestitke svim organizatorima ovog prestižnog događaja (WSOP) za ovo veliko postignuće. Ovo je odličan start za ovogodišnji WSOP i svojevrstan dokaz da je poker još u punom sjaju!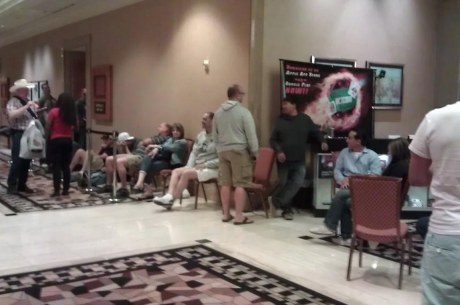 Manji propusti su napravljeni u pogledu zastoja rada računarskog sistema, što se odrazilo na dugo čekanje na isplate, a ovo su neki od komentara na društvenoj mreži Twitter.
I feel conflicted about highlighting something bad about poker, but waiting 4 hours in line for a payout at 1am must be beyond infuritating

— Ben Yu (@professorben)
@professorben it's so embarrassing. The lack of preparation for this obvious situation is nothing short of a complete embarrassment

— David Baker (@audavidb)
These poor souls have been in line for 4 hours but the payout software is broken and WSOP won't do any payouts manually.

— Justin Bonomo (@JustinBonomo)
Ostanite u toku sa dešavanjima u poker svetu - pratite nas na Twitter-u i Facebook-u.