Devilfish, Juanda i Pescatori Među Deset 2015 Poker Hall of Fame Finalista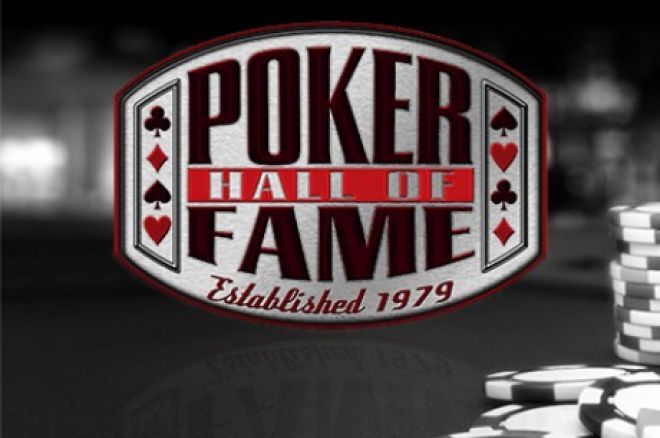 Poker Hall of Fame (PHOF) od svog osnivanja 1979. pa sve do danas ima 48 članova, kojima će se do kraja ove godine će pridružiti još jedan (a najverovatnije dva) igrača. Nakon javnih nominacija i procesa provere od strane upravnog saveta PHOF , predstavljena je lista 10 ovogodišnjih finalista.
Među onima koji su u 2015. nominovani za članstvo u PHOF nalaze se:
Chris Bjorin

David Chiu

Bruno Fitoussi

Jennifer Harman

John Juanda

Carlos Mortensen

Max Pescatori

Terry Rogers

Matt Savage

pokojni

David "Devilfish" Ulliott
Četvorica od deset kandidata nominovani su po prvi put (Pescatori, Rogers, Savage, and Ulliott), dok su preostala šestorica nominovani i prethodnih godina.
O izboru će odlučivati 39 lica — 23 živih članova iz Poker Hall of Fame i 16-osoba iz medijskog panela. Njima će biti dostavljena lista kandidata i upravo oni će odlučiti koji igrač će biti primljen u ovaj ekskluzivni klub.
Osnovan 1979. godine, Poker Hall of Fame je kupljen od strane Harrah's Entertainment-a zajedno sa World Series of Poker 2004. godine. U potrazi da se prepoznaju najuticajniji poker igrači i ostali važni doprinosi igri, ova čast je do danas pripala 48 igrača-
Kriterijumi kojima će se voditi prilikom glasanja:
Igrač mora da je igrao poker sa najpoznatijom konkurencijom
Da ima najmanje 40 godina u vreme nominacije
Da je igrao high stakes
Da je igrao konstantno dobro, zaslužujući poštovanje igrača
Izdržao test vremena
Ili, za ne-igrače, da je doprineo kompletnom porastu i uspehu poker igre, sa neizbrisivim i pozitivno trajnim rezultatima
Novi član Poker Hall of Fame biće izabran tokom odigravanja World Series of Poker Main Event finalnog stola između 7-10 Novembra. Posebna večera i imenovanje biće održano u Binion's Gambling Hall-u.
Ostanite u toku sa dešavanjima u poker svetu - pratite nas na Twitter-u i Facebook-u.