Rast Izazvao Sheldona Adelsona na Heads-up Duel Vredan 2 Miliona Dolara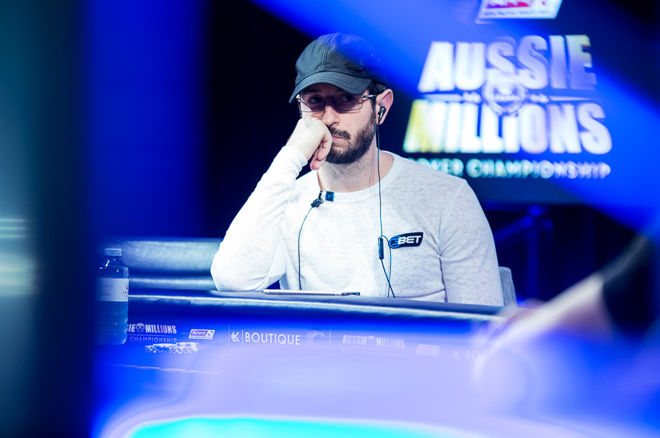 Za ljubitelje online pokera u Americi Sheldon Adelson je, po svemu sudeći, najomraženija ličost. Milijarder koji se u političkoj kampanji zalaže za to da je poker vrsta igre na sreću, na ovaj način je skrenuo veliku pažnju poker javnosti. Najglasnija reakcija povodom ove teme, došla je od strane Briana Rasta, koji je Adelsona izazvao na heads-up duel vredan 2 miliona dolara!
Pitate se čime je 83-godišnji milijarder, koji je prvi čovek kazino imperije Sands, zaslužio ovu ponudu? Pored stalnih napora da spreči usvajanje odgovarajućih zakona u području online gaminga, Adelson je gnev poker igrača izazvao i intervjuom koji je nedavno dao za portal Yahoo Finance.
Tom prilikom on je izjavio da za igranje DFS (daily fantasy sports) i online pokera nije potrebno nikakvo posebno znanje jer se u tim igrama sve svodi na faktor sreće. Amerikanac je uz to istakao da su akteri ovih igara uglavnom pripadnici najsiromašnijeg sloja društva koji verovatno nikada neće moći da uđu u kazino i osete prednosti live igre.
Hey Sheldon Adelson, waz up? Poker is a skill game. Don't believe me? You're a billionaire, I'm not close. Let's play HU 4 2 million each.

— Brian Rast (@tsarrast)
Nakon ovih izjava, Rast je preko Twittera pozvao milijardera na duel, a ukoliko mu pomenuta ponuda nije primamljiva, Amerikanac je Adelsonu ponudio dodatnih 500$ ukoliko sa njim uđe u 100 BB freezeout heads-up duel u kojem bi pobednk uzeo 2.000.000$!
Adelson se nije oglasio povodom ove ponude, a veći deo poker javnosti veruje da će tako i ostati i da će omraženi milijarder nastaviti i dalje da promoviše svoje ideje i navlači na sebe još veći gnev poker igrača.
Budite u toku i preko socijalnih mreža saznajte sve poslednje vesti iz sveta pokera. Pratite nas na Twitter-u kao i na našoj Facebook stranici.