Unibet Promocija Around the World Raffle Donosi Nagrade Vredne 250.000€!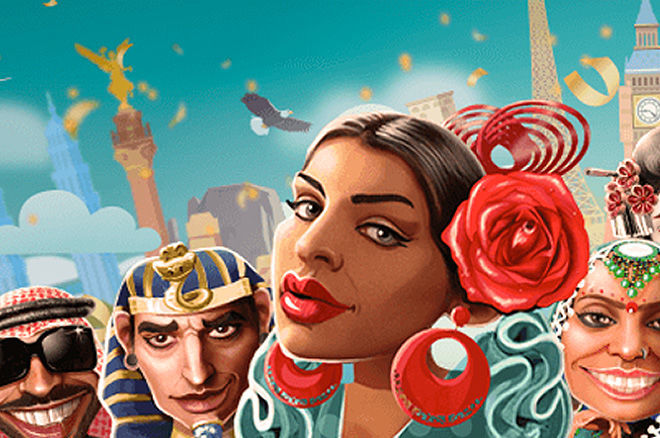 U čast proslave prelaska na novu platformu soba Unibet Poker organizuje neverovatno vrednu i primamljivu promociju Around the World Raffle.
U sastavu te promocije na Unibetu će u periodu od 1. do 31. decembra cash game igračima biti dodeljene bronzani, srebrni i zlatni tiketi. Svaki od ovih tiketa donosi neku nagradu, dok će finalni žreb odlučiti koja je to nagrada (turnirski tiketi, novčani bonusi, paketi za Unibet Open turnirske serije koji će 34 srećnika doneti neverovatnu i nezaboravnu avanturu.
I pored ova 34 paketa samo jedan srećnik će osvojiti glavnu nagradu promocije – 28-dnevno proputovanje kroz 7 svetskih čuda za 2 osobe u vrednosti od 35.000€!

Ukoliko Vas zanima na koji način možete da osvojite bilo koju od preostalih više od 1.000 nagrada (naravno ukoliko ispunite uslove i dobijete tiket), 7. januara u 16:00 posetite Twitch kanal Unibet Pokera kada će biti obavljen glavni žreb i budu proglašeni si pobednici promocije Around the World Raffle.
Nemate Nalog na Unibet Pokeru?
Da biste isprobali novu platformu i učestvovali u promociji potrebno je da imate otvoren nalog u sobi Unibet Poker. Preko portala Balkan PokerNews.com nalog na Unibet Pokeru otvorite za svega nekoliko minuta i na taj način uz mogućnost učešća u promociji osvojićete i naš bonus dobrodošlice u vrednosti od 200€!

Saznajte sve poslednje PokerNews vesti putem socijalnih mreža. Pratite nas na Twitter-u i na našoj Facebook stranici.