WSOP Circuit u Rotterdamu
Mo Nuwwarah
Balkan PokerNews Staff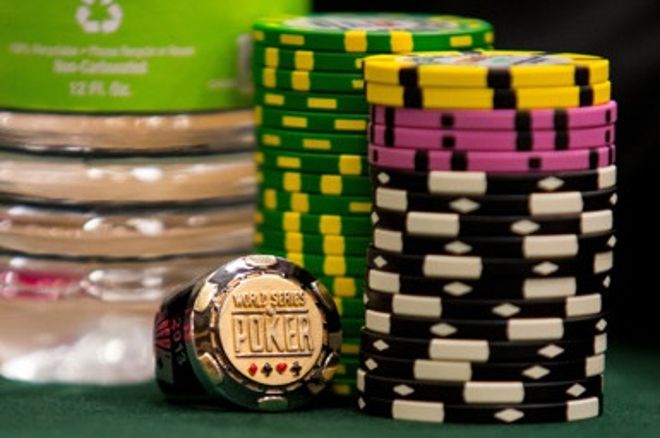 World Series of Poker najavljuje WSOP Circuit raspored za 2017-18, otkrivajući novu stanicu Holland Casino Rotterdam.
Holland Casino je na rasporedu od Avg. 25 do 2. Sept. i imaće 13 turnira sa 12 prstenova koje treba osvojiti, uključujući €1,650 Main Event koji će se igrati Avg. 29 do 2.Sept.
Ovo će biti prvi WSOP Circuit koji će se održati u Holandiji. WSOP International Circuit je porastao u nekoliko godina i kao WSOP napravio zajedničkim naporom se proširio van Američkih granica. Trenutna sezonu predstavlja 14 međunarodnih stanica, u Evropi na mjestima kao što su Italija, Francuska, Njemačka, Portugal, Belgija i Česka Republika.
Globalni fokus vodi na rebrendiranje starog WSOP Nacionalnog Prventsva u WSOP Global Casino Championship. Kao i obično, the Casino Prvak-- igrač koji sakupi najviše poena na nekoj od stanica — i Main Event prvak u Holland Casino će zaraditi ulaznicu za $1 million Global Casino Championship za koji će naknadno biti objavljeno mjesto i datum održavanja.
WSOP Holland Casino Rotterdam Raspored
| Event | Start Date | Time | Tournament |
| --- | --- | --- | --- |
| 1 | Aug. 25 | 2 p.m. | €440 Starter Event Freezeout |
| 2 | Aug. 25 | 7 p.m. | €330 Turbo Freezeout |
| 3 | Aug. 26 | 2 p.m. | €1,100 Six-Max Reentry |
| 4 | Aug. 27 | 2 p.m. | €440 Progressive Super Knockout Reentry |
| 5 | Aug. 27 | 8 p.m. | €220 High Roller Satellite |
| 6 | Aug. 28 | 4 p.m. | €3,500 High Roller Reentry |
| 7 | Aug. 28 | 2 p.m. | €550 Deepstack Single Reentry |
| 8 | Aug. 29 | 2 p.m. | €1,650 Main Event Single Reentry Day 1a |
| 8 | Aug. 30 | 2 p.m. | €1,650 Main Event Single Reentry Day 1b |
| 9 | Aug. 30 | 6 p.m. | €770 Eight-Max PLO Single Reentry |
| 10 | Aug. 31 | 6 p.m. | €330 Crazy Pineapple Freezeout |
| 11 | Sept. 1 | 2 p.m. | €880 Eight-Max Progressive Super Knockout Freezeout |
| 12 | Sept. 1 | 8 p.m. | €550 Hyper Turbo |
| 13 | Sept. 2 | 2 p.m. | €330 Turbo Freezeout |