Poker Central Najavljuje Na Zahtjev Pretplatnički Servis, PokerGO
Katie Callahan
Balkan PokerNews Staff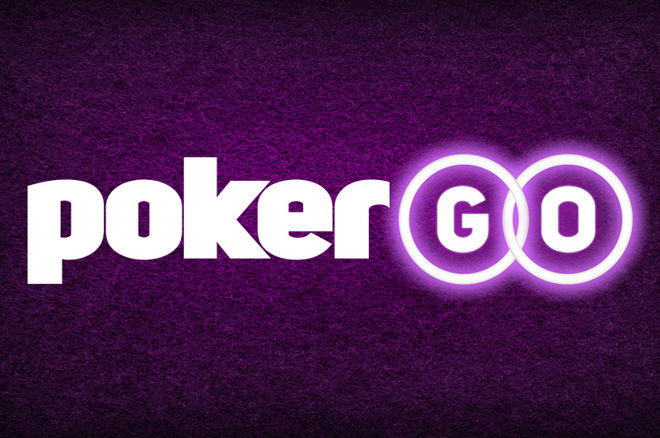 Poker Central pokrenuo je PokerGO, pretplatnički servis koji će osigurati na zahtjev programiranja najveće poker evente, kao što su World Series of Poker i Super High Roller Bowl, 22. Maja.
"PokerGO nudi najbolje live i na zahtjev poker turnira, sadržaj za strastvene poker fanove i povremene entuzijaste podjednako - kad god i gdje god žele," rekao je JR McCabe, glavni digitalni šef za Poker Central-a. "Spajajući PokerGO sa našom već postojećom televizijskom mrežom, mi ćemo ponuditi jedinstven i originalan program na globalnom nivou."
Servis košta $99 godišnje ili $10 mjesečno i može se pristupiti putem PokerGO.com.
PokerGO će pružiti ekskluzivnu pokrivenost tokom WSOP-a, pružajući gledaocima uvid u mnoge trenutke Main Event-a, $111,111 High Roller-a, One Drop i desetak drugih događaja ovog ljeta.
Osim ljetnih festivala World Series of Poker i Super High Roller Bowl, PokerGO će se proširiti na sedmične high-stakes cash igre i nešto kasnije na premier poker događaje.
PokerGO već planira originalno programiranje, uključujući "Dead Money: Super High Roller Bowl Story," dokumentarnu mini-seriju o Matt Berkeyovom 2016 Super High Roller Bowl iskustvu; i "Pokerography," seriju koja prati najveće poker profesijonlace, njihovu igru i priče u pozadini.
"Poker se razvio tokom godina kao uzbudljiv, konkurentan live sport sa milionima fanova širom svijeta koji žele gledati sve više i više akcije," rekao je Mori Eskandani, osnivač Poker Productions-a. "PokerGO planira kombinaciju prenosa uživo i premium original programiranja učiniti idealnim servisom kako bi zabavio poker svijet sa svakim aspektom igre."
Servis će takođe biti domaćin klasika, "Poker After Dark," "Face the Ace," i "Doubles Poker Championship" i još mnogo toga.
Poker Central je nedavno objavio prava i sporazum televizijskih prenosa sa ESPN za WSOP i NBC Sports Group.