Sunday Briefing: Andrew Chen Osvojio Super-Sized Sunday
Matthew Pitt
Balkan PokerNews Staff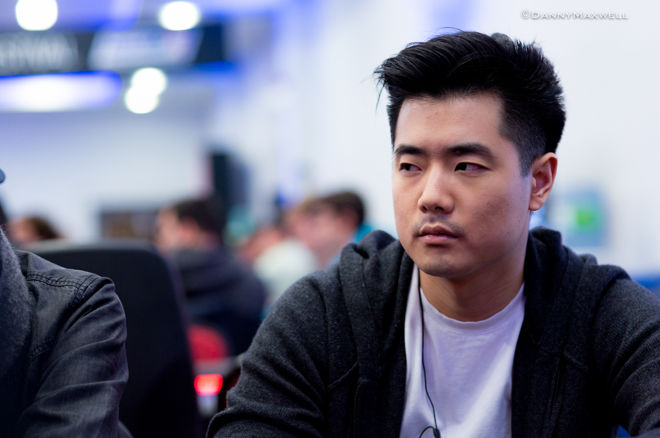 Sa 2017 World Series of Poker (WSOP) u punom jeku u Las Vegasu, lako je zaboraviti na milione dolara koji se osvajaju svakog dana na online poker turnirima. Nedelja, kao što je već poznato, je najveći dan u online pokeru, i to je bio veliki dan za pomenute grindere u ovom članku.
Andrew "achen" Chen prešao je $2 milliona u nagradama na online turnirima kada je 11. Juna, prema PocketFives.com nadigrao polje od 599 igrača na PokerStars Super-Sized Sunday turniru. Chen, iz Kanade, otišao je sa nagradom od $35,158 i $26,228 u bountyu, što je ujedno za Chena peti najveći online rezultat ikada.
Najveću sumu ovog vikenda u iznosu od $176,212 pripada Mađaru "kZhh" nakon što je trijufuvao na Sunday Million. Mađar je pobjedio Indijskog predstavnika Sharad "Keenyle" Rao u heads-upu te mu ostavio nagradu od $121,949 za drugo mjesto.
Neki od poznatih PokerStars pobjednika 11. Juna uključuju:
"jksisme" – winner of the $109 Sunday Starter for $5,025
"Takaovi" – winner of the Big $162 for $5,050
"mypokerf" – winner of the $109 Sunday Kickoff for $16,157
"girafganger7" – winner of the Hot $162 for $6,743
"xenomorph101" – winner of the $215 Bounty Builder for $14,634
"Belqi" – winner of the $215 Sunday Warm-Up for $47,532
"SsicK_OnE" – winner of the Big $109 for $20,842
Anton "antesvante" Wigg – winner of the Hot $162 for $12,044
"Brauliocsp" – winner of the $109 Bounty Builder for $15,390
"Biocid" – winner of the $109 Bubble Rush for $7,759
Rafael "heatbr" Watanbe do Prado – winner of the Hot $109 for $16,538
"carpediem200" – winner of the $1,050 Sunday Grand NLHE for $39,642
Jens "Fresh_oO_D" Lakemeier – winner of the $1,050 Sunday PLO for $24,729
"Optimuus12" – winner of the Big $215 for $16,797
"UhhRooj" – winner of the $109 Sunday Cooldown for $20,519
"fr0zZy" – winner of the $215 Sunday Supersonic for $25,715
"macker888" – winner of the Hot $215 for $15,590
Odmah na 888poker Ukrajinac "Sambist1990" pretvorio je $215 u $20,034 osvojivši $100,000 Mega Deep, nakon što je nadigrao igrača iz Velike Britanije "ckb4714" u heads-upu kako bi osigurao titulu.
Drugi $215 buy-in turnir bio je $40,000 Turbo Mega Deep koji je osvojio "Oduvanchik15" za $9,589, dok je Šveđanin "KURDEdersim" osvojio $30,000 Sunday Crocodile za $7,300.
Najveći 888poker score ove sedmice ostvario je Švajcarac "fishermen90" koji je osvojio $1,050 Sunday Whale. Pobjedom je ostvario nagradu od $38,640 od ukupno $168,000 prize poola.
Na $25,000 Sunday Tornado, Artem "veeea" Vezhenkov i "GangstaGo" nakon dogovora u heads-upu podjelili su $5,220 i $4,029 uz "Benettinho" koji je pobjedio na $60,000 Sunday Challenge i dodao $12,020 na svoj bankroll.
Konačno, na partypoker gdje je "DeanMalenko" zaradio $46,528 za prvo mjesto na $2,600 Super High Roller i gdje je "EnlightQ" osvojio $250K Gtd Title Fight za $42,625. Drugi veliki rezultat bio je $25,400 koji je "TorTor2012" osvojio tako što je postao prvak na $150K Gtd Main Event, i još jedan koji je iznosio $28,545 kojeg je osvojio "GangsterOfLov63" na $150K Gtd High Roller.
"TorTor2012" nije jedini osvojio Main Event, ali takođe je osvojio $100K Gtd High Roller za $21,501, "ABCpoker911" osvojio je $100K Gtd Title Fight Warm Up za $21,956 dok je "StarStrength" osvojio $50K Gtd Progressive KO Weigh-In za $4,939.