PokerStars WCOOP Dan 5: Nicolas Yunis Kompletira Trostruki COOP
Matthew Pitt
Balkan PokerNews Staff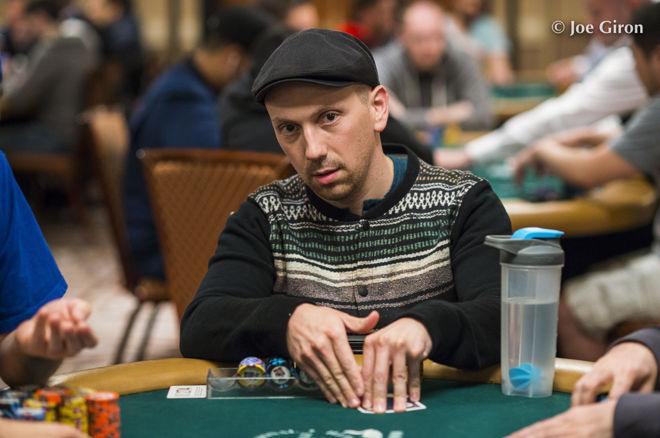 Dan 5 2017 PokerStars World Championship Of Online Poker vidio je još sedam šampiona, uključujući istorijsku pobjedu Nicholas "chilenocl" Yunis na $1,050 6-Max Shootout.
WCOOP-12-H: $1,050 NLHE [6-Max, Shootout], $215K Gtd Final Table Results
| Place | Player | Prize |
| --- | --- | --- |
| 1 | Nicolas "chilenocl" Yunis | $47,520 |
| 2 | Thiago "tgrigoletti" Grigoletti | $33,156 |
| 3 | deadfizh | $24,840 |
| 4 | Arne "juarnes" Coulie | $17,280 |
| 5 | Ole "wizwizo" Schemon | $12,960 |
| 6 | DaanOss | $8,640 |
Short-handed shootout turnir imao je 216 igrača koji su igrali na 36 stolova. Posljednji igrač koji je preostao na svakom od ovih stolova osigurao je nagradu; najmanji iznos od $2,386.
Finalnih 36 igrača igralo je još jednu rundu od čega svaki preostali igrač napreduje na finalni sto. Nastup na finalnom stolu su osigurali Nicolas "chilenoci" Yunis, Thiago "tgrigoletti" Grigoletti, i Ole "wizowizo" Schemion.
Svaki od šest finalista sjeo je sa 50,000 čipova i bilo je potrebno punih šest levela kako bi došli do prve eliminacije. "DaanOss" 3-bet all-in preko "deadfizh" koji je openao te callao. DaanOss imao je
protiv dominantnijeg handa
koji je imao deadfizh. Kako ni jedan igrač nije unaprijedo svoj hand do rivera deadfizh,
-kicker izlazi kao pobjednik.
dokazano nije bio sretan ni za Schemiona takođe, koji završava učešće na petom mjestu. Između Schemiona i Yunisa vodio se mali rat što je dovelo do toga da Schemion stavi sve svoje čipove u sredinu (26,609)sa
. Yunis je držao
. Schemion nije uspio unaprijediti hand i završio je učešće i zaradio $12,960 dok je Yunis sa ovom eliminacijom postao vodeći.
Četvrto mjesto pripada Belgijancu Arne "juarnes" Coulie koji je osvojio SCOOP event ranije ove godine. Coulie nije imao veliki stack kada je odlučio da limpa iz small blinda sa parom
te nakon što je Yunis rasie-o iz big blinda, stavio sve svoje čipove u sredinu. Yunis brzo call-uje sa parom
i kada board nije donio sedmicu, Coulie je završio učešće.
Preostala tri igrača zaustavila su sat radi mogućeg dogovora, ali dogovor nije postignut, vjerovatno zbog Yunisa koji je imao 223,000 čipova a njegov najbliži rival 51,000, tako da je igra nastavljena.
Yunis eliminiše deadfizh nakon što deadfizh odlučuje da bude agresivniji. Deadfizh four-bet shoved sa
samo kako bi vidio kod Yunisa par
. Deadfizh na turnru je imao i flush draw, ali Yunisovi
su izdržali do kraja.
Grigoletti je bio u zaostatku sa čipovima i imao je veoma težak zadatak pošto je imao 25,457 dok je Yunis imao 274,543 u heads up. Grigoletti je uspio da poveća svoj stack i da bude u situaciji 2-1 u čipovima, ali Yunis se brzo vratio i opet imao ogromnu prednost.
Posljednji hand Grigoletti limpa iz small blinda za 600, Yunis raise do 4,000 te nakon toga calla Grigoletti shove all-in za 27,150. Grigoletti
a Yunis
. Board
. Grigoletti završava na drugom mjestu ostavljajući Yunisa da doda WCOOP titulu za TCOOP i trostruku SCOOP pobjedu na svojoj impresivnoj poker listi dostignuća.
WCOOP NEWS AND NOTES
WCOOP-11-H: $1,050 NL 5-Card Draw završio je 4way dogovorom između Britanca "thehushpuppy" koji je došao do pobjede pobjedivši Mike "SirWatts" Watson u heads-up; Adam "Adamyid" Owen završio četvrti.
Jon "PearlJammer" Turner osvojio svoju prvu WCOOP titulu osvojivši $1,050 PLO8 6-Max turnir za $35,991 dok je Britanac "Ahhh Is It?" pretvorio $215 u $68,721 trijumfom na WCOOP-14-H: $215 NLHE [Bubble Rush]. Takođe treba pomenuti da je "jesuismary" koji je nadigrao 13,864 igrača na WCOOP-09-L: $27 NLHE osvojio veliku nagradu od $42,292.
Day 5 WCOOP Winners
| Event | Buy-in | Prize pool | Champion | Prize |
| --- | --- | --- | --- | --- |
| #08 NLHE-L Rebuy | $11 | $183,720 | Shmikis_neas | $24,178 |
| #09 NLHE-L | $27 | $340,361 | jesuismary | $42,292 |
| #10 Stud8-L | $55 | $52,000 | kenyer8 | $9,360 |
| #11 5-Card-H | $1,050 | $81,000 | thehushpuppy | $17,969 |
| #12 NLHE-H 6-Max Shootout | $1,050 | $216,000 | Nicolas "chilenocl" Yunis | $47,520 |
| #13 PLO8-H 6-Max | 208 | $208,000 | Jon "PearlJammer" Turner | $35,991 |
| #14 NLHE-H Bubble Rush | 2,320 | $464,000 | Ahhh Is It? | $68,721 |