Sunday Briefing: 'nipa3p3' Osovjio $283K na Partypokeru
Matthew Pitt
Balkan PokerNews Staff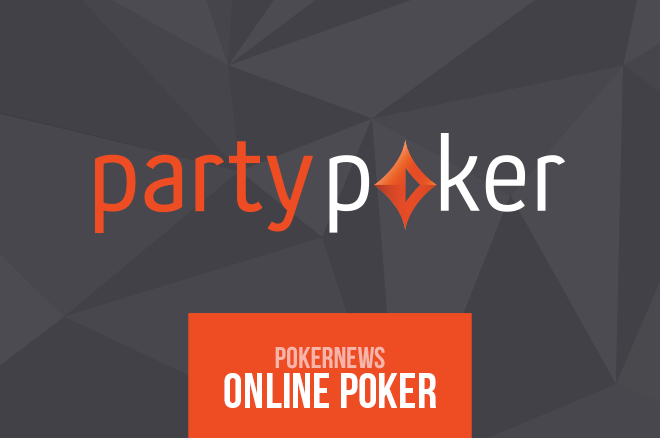 Bio je to veliki dan na partypokeru zahvaljujući high-stakes turnirima na Powerfest koji su na rasporedu, uključujući dva turnira sa nagradnim fodnom od $1 million. Na PokerStarsu, regularni turniri su nastavljeni zajedno sa WCOOP, sa Ryan "PROTENTIALmn" Laplante koji je osvojio Big $215.
Powerfest na partypokeru
Powerfest se nastavio na partypokeru sa 22 događaja koji su zauzeli mjesto 17.Sep.
Event 219 bio je $5,200 Championship Event Final Phase sa $1.5 milion GTD. Ukupno 281 ulaza, što znači da garancija nije ispunjena ali to nije predstavljalo problem za 60 igrača koji su igrali.
partypoker pro Roberto "WelshWizard" Romanello završio je na 41-mjestu za $5,100 dok je njegov prijatelj i član Team partypoker Johnny "JLoHarada" Lodden završio na 17-mjestu za $15,150. Iako su to impresivne nagrade, jedna se posebno istakla kada je "nipa3p3" odšetao sa $283,500 za svoju pobjedu.
Nevjerovatno ali ovo nije prva najveća nagrada za "nipa3p3" jer je osvojio WCOOP izdanje Sunday Million na PokerStars 2015 za više od $500,000.
Druge značajne pobjede na partypokeru 17.Sept. uključuju:
| Tournament | Prize pool | Champion | Prize |
| --- | --- | --- | --- |
| $1,050 Championship Event: $1M Gtd | $1,000,000 | ch1ck3nrobb3rr | $127,397 |
| $500K Gtd High Roller | $525,000 | Chelsea72 | $128,625 |
| $300K Gtd High Roller | $345,000 | ILOVEBOOBISS | $62,893 |
| $500K Gtd Final Phase | $500,000 | Christopher "CD_03" Day | $54,177 |
| $250K Gtd High Roller | $299,500 | pokergrl1012 | $47,967 |
| $250K Gtd NLHE | $250,000 | Rafael "rafaelmoraegsm" Moraes | $37,210 |
Takođe tu je još nekoliko velikih rezultata koji su ostvareni 18. Sept. jer $500K Gtd 2-Day turnir gdje je preostalo 135 igrača će se danas završiti i krunisati šampiona. Ako ne bude dogovora, šampion će osvojiti $84,819.
XL Eclipse Nastavlja se na 888poker
Svi major turniri na 888poker u nedelju bili su dio XL Eclipse serije. Ukoliko želite znati koji od igrača je ostvario najveći uspjeh, možete pogledati kompletan recap ovde.
PokerStars Redovni Događaji
Na PokerStarsu gdje je WCOOP ušao u 12ti dan.
Sve o WCOOP- u možete pročitati ovde , ali tu je bilo i nekoliko PokerStars regularnih turira koji su se igrali uporedo.
Ryan "PROTENTIALmn" Laplante našao se u pobjedičkom krugu kada je osvojio Big $215 za $24,465. Laplante je od ukupno 720-igrača koji su uplatili $215 buy-in se našao u heads-upu protiv Martin "nizmo jiz" Kozlov za titulu. Laplante je izašao kao pobjednik ostavljajući svog protivnika na drugom mjestu za nagradu od $17,754.
Najnovija pobjeda, praćena od strane naših prijatelja sa PocketFives.com, za Laplantea značila je da sada ima $1.74 million, sa više od $1.6 million total od kako igra na PokerStarsu.
Pobjedničku sesiju završio je Brazilac Alisson "heyalisson" Piekazewicz koji je osvojio $1,050 Sunday Grand NLHE.Brazilac je nadigrao 232 igrača i osvojio $45,376, pobjedivši Ruskog igrača "EvnomiYa" u heads-up kako bi bio krunisan kao šampion.
Druge značajne pobjede na PokerStarsu 17.Sept. uključuju:
| Tournament | Prize pool | Champion | Prize |
| --- | --- | --- | --- |
| $700 Super-Sized Sunday | $542,640 | anrquist | $79,513* |
| $215 Sunday Supersonic | $255,540 | Velouxiotis | $39,932 |
| $1,050 Sunday Grand PLO | $202,000 | Simon "C. Darwin2" Mattsson | $39,638 |
| $215 Bounty Builder | $248,400 | eijseijs | $33,286* |
| $109 Bounty Builder | $279,500 | anti-durrr | $28,299* |
| Big $109 | $178,600 | vStalkur | $26,891 |
| $109 Sunday Cooldown | $164,500 | gardze_wami | $24,923 |
| Hot $215 | $131,000 | stahl77 | $22,729 |
| Hot $109 | $134,500 | axis_mundi78 | $18,397 |
| Hot $162 | $103,500 | YacuTTi | $17,958 |
| $109 Sunday Wrap-Up | $48,800 | ferris69 | $8,686 |
| $109 Bubble Rush | $43,800 | fabianod12 | $7,885 |
| Hot $162 | $46,350 | zyax | $7,665 |
| Big $162 | $25,950 | FatBoyShrek | $5,200 |
| $109 Sunday Starter | $30,900 | Perfect1232 | $5,044 |
*includes bounties