Pažnja! $25.000 u WSOP freerollovima ove nedelje!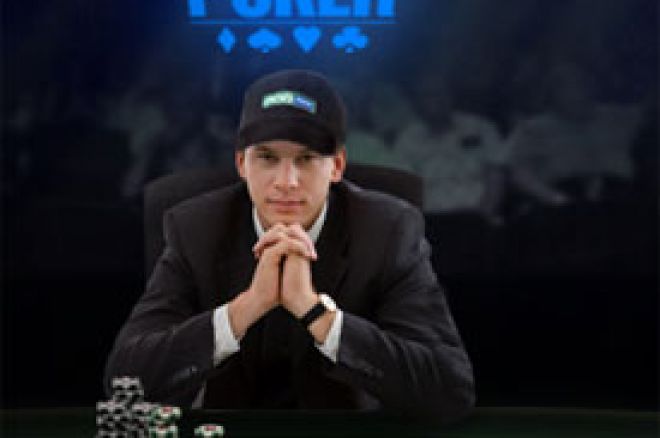 Pažnja! Svi PokerNika.com/pnews igrači imaju još jednu uzbudljivu šansu za keš i 2010 World Series of Poker mesto kroz $25.000 EKSKLUZIVNE FREEROLL turnire. Kvalifikacije već traju upravo sad - za 888 Multi-roll World Series of Poker promocija. Zaradi Poene do PONOĆI večeras da bi se kvalifikovao/la. Svi igrači koji naprave račun kroz PokerNika.com/pnews link Pacific Pokera naprave minimalan depozit će biti u mogućnosti da učestvuju na različitim freeroll turnirima ove nedelje, ukoliko zaradi odredjen broj poena.
20 Maj: $1.000 Freeroll - potrebno osvojiti 20 poena
21. Maj: $3.000 Freeroll - potrebno zaraditi 50 poena
22. Maj $5.000 Freeroll - potrebno zaraditi 80 poena
23. Maj: $16.000 WSOP Paket ($15.000 Main Event paket + $1k Cash Added) freeroll - potrebno zaraditi 200 poena.
Koji god nivo poena da se dostigne, igraču će biti odobreno da igra turnir za nivo ispod. Ako igrač dostigne 200 poena, ona ili on će biti u mogućnosti da učestvuje na svim našim freeroll turnirima, čime dobija šansu da igra za $25.000!!!
Keš će biti isplaćen prema standardnoj strukturi isplate 888 Pokera. Paket za Main Event se sastoji od buy-ina za 2010 WSOP Main Event, 10 noćenja u 5-star Vegas hotelu, $2.500 za putne troškove i džeparac, pristup ekskluzivnoj zabavi u organizaciji 888 Pokera i naravno 888 "paketić".
Ne zaboravite, 888 Poker Vam takodje nudi 8 načina da osvojite jedan od 88 paketa za 2010 Wrold Series of Poker! 41 Main Event paketa je još uvek ostalo. PROČITAJ SVE DETALJE OVDE
Otvori 888 Poker račun još danas i osvoji mesto na najprestižnijem svetskom poker turniru - World Series Of Poker 2010.
Pored svih ovih povoljnosti koje dobijate igrom na 888 Pokeru, PokerNika.com Vam donosi i bonus na prvi depozit od 100% do $400 plus instant od 25% od vaše prve uplate.