Poslednja šansa za kvalifikacije na $2.770 Freeroll na Poker770 u Nedelju - samo minimalan depozit za kvalifikacije!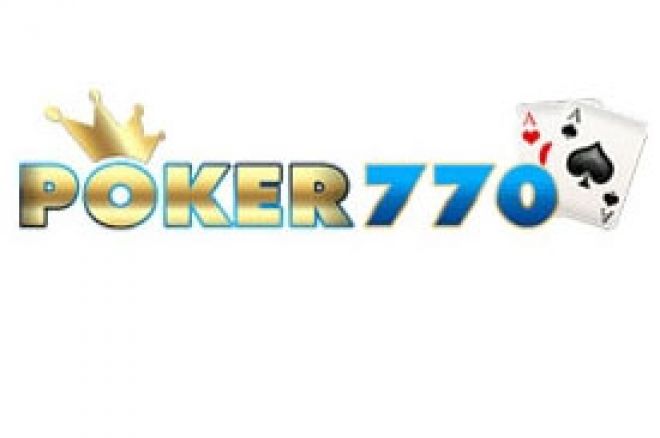 Otvori račun na Poker770 i napravi minimalan depozit do Petka uveče kako bi se kvalifikovao/la za naredni ekskluzivni $2.770 Freeroll!
Nema još puno vremena za kvalifikacije na $2.770 PokerNews Freeroll na Poker770, ali srećom, kvalifikacije ne mogu biti lakše. Sve što treba da uradiš je da napraviš download Poker770 preko našeg linka, registruješ novi nalog i napraviš minimalan depozit do 12.11. u 23:59 - i to je to!
Freeroll će se održati 14.11. u 19:15 GMT, a možeš ga pronaći u Scheduled odeljku Poker770 lobija.
Ako ispuniš kvalifikacione zahteve, dobićeš token jedan dan pred turnir, koji moraš iskoristiti za registraciju na freeroll. Registracija se otvara dva sata pred početak turnira.
Ako već imaš nalog na Poker770 preko PokerNika.com , onda sve što treba da uradiš je da zaradiš 1 poen do sutra u 23:59. To je ono što je sjajno u vezi PokerNika.com igrača - jednom kada se prijaviš preko nas, automatski si kvalifikovan za sve buduće promocije.
Kad smo već kod toga, odigraće se još 4 freeroll turnira na Poker770, od kojih su neki otvoreni za sve igrače bez obzira gde su napravili download. Naredni turnir otvoren za sve igrače je zakazan za 14.11. u 19:35 GMT.
Pored svih freeroll turnira, Poker770 nudi i specijalne promocije:
Knock Out 3 Poker770 VIPs in one month to win a 2011 WSOP Package
Marbella Classic Poker Freerolls
GUKPT Qualifiers
Irish Winter Festival Qualifiers
Deepstack Open Qualifiers
Ako sve ovo nije dovoljan razlog za igru, onda će ti sigurno pomoći bonus od100% do $500 kao i jedna odnajboljih VIP šema na iPoker mreži.
Šta čekaš? Prijavi se na Poker770, napravi depozit pre Subote u 23:59 GMT i zaigraj na ovom i narednim freeroll turnirima! Ne može biti lakše...