Alec Torelli "Hand of the Day": Tajna Satelitskih Turnira
Alec Torelli
Balkan PokerNews Staff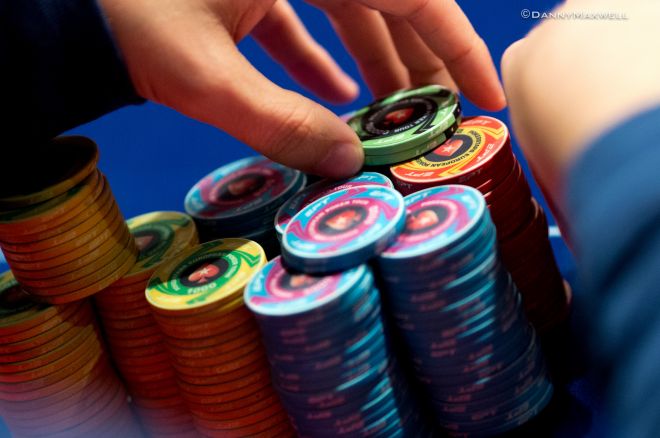 Alec Torelli je poker profesionalac iz Kalifornije, ali putuje svuda po svetu sa svojom suprugom, Ambrom. Torelli ima preko $1.5 milion zarade od live turnira (uključujući dva World Series of Poker finalna stola i dva World Poker Tour finalna stola) takodje ima preko $500,000 zarađenih u online turnirima. Izvan pokera on i njegova supruga raspolažu sa milionskim online biznisom sa kojim putuju širom sveta.
U Torellijevoj "Hand of the Day" seriji on analizira ruke koje je odigrao ili koje su mu čitaoci poslali. Danas analizira ruku koju je poslao jedan čitalac a koji se našao u poodmakloj fazi satelitskog turnira.
* * * * *
Satelit poker turnir je kategorija sama za sebe.
Nisu poput nijednog drugog formata u pokeru jer imaju drugačiji cilj — izdržati dovoljno dugo i osvojiti mesto za event.
Ova bitna razlika menja i igru i strategiju. Količina čipova je vredna samo u onom trenutku kada imate dovoljno da stignete do kraja turnira. Velike razlike u pristupu igri mogu biti kobne.
U ovoj epizodi Torelli analizira nezgodnu situaciju sa satelitskog turnira i daje neke neuobičajene savete. Pogledajte:
Kada igrate satelitski turnir, zapamtite ove ključne stvari:
Skupite onoliko čipova koliko vam je potrebno da obezbedite sebi tiket. Sve više od toga vam je bespotrebno rizikovanje čipova. Naš Heroj ove priče je potencijalno mogao da fold-uje svoj put do cilja u zavisnosti od broja igrača koji je ostao i veličine ostalih njihovih stack-ova.
Ciljajte da očuvate svoj stack to vam daje najbolju šansu da daleko dogurate.
Ništa ne prepuštajte besplatno! Ako se nađete u poziciji kao u ovoj ruci i znate da ćete call-ovati river bolje je da čuvate vašu ruku sa all in. Svaki čip je važan a vi ne možete sebi da priuštite gubitak!
~Alec
Ostanite u toku sa dešavanjima u poker svetu - pratite nas na Twitter-u i Facebook-u.