Full Tilt Poker Pro Tips - Heads Up sa agresivnim igračima od Craig Marquisa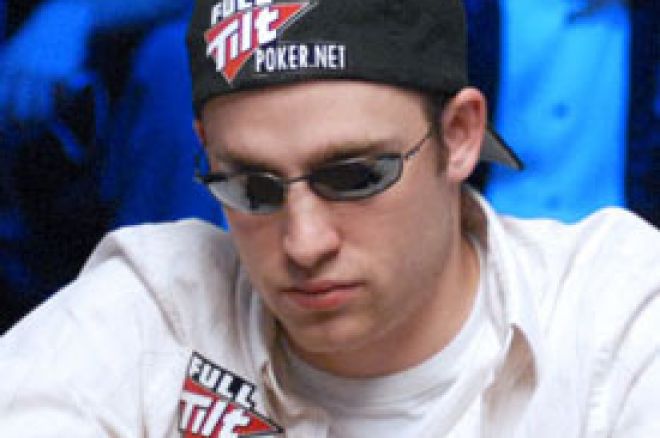 Craig Marquis je vidjen 2008 kao deo Novembarske devetke naWSOP-u te godine. Pre toga je završio tri puta uITM (In The Money - u nagradama) na WSOP-u. Ove godine, mladi profesionalacFull Tilt Pokera je stigao u nagrade dva puta. Do sada, Marquis je zaradio skoro milion dolara na turnirma.
Danas, Craig Marquis će podeliti delić svog iskustva i objašnjava kako napraviti maksimalnu prednost protiv agresivnog protivnika u situaciji Heads Up meča.
"Jednu stvar ćete primetiti igrajući Heads Up a to je da postoji više varijacije nego za stolovima od šest ili devet igrača.
Vrlo je verovatno da oba igrača imaju dobru ruku, potovi rastu brže a mi moramo da igramo sa dobrim draw-om ili čak kada i nije tako dobar. Možeš imati bolji read (čitanje) protivnika, jer igramo samo protiv jednog, i praviti pokoji bluff."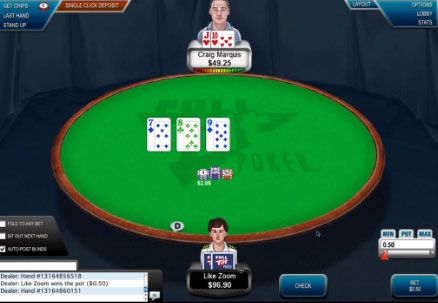 "U konkretno ovom slučaju, protivnik je prilično agresivan igrač i teško je napraviti bluff a sada se pojavio nuts na flopu. To je dobar flop za check raise jer ima dosta mogućnosti (draws). Ako on ima dva para, nižu skalu ili mogući flush, neće baciti ruku."
Marquis ulaže tri puta u vrednosti blind-a. Uprkos tome što turn donosi najgoru moguću kartu,
jer kompletira flush i daje mogućnost za full house, mislim da ipak imam najjaču ruku. Na raise protivnika, Marquis odgovara sa all-inom i time tera protivnika na fold.
Želiš da naučiš više od profesionalaca? Napravi odmah download Full Tilt Pokera, i iskoristi beneficije koje ti nudi PokerNika.com. Klikni OVDE