TonyBet Poker Pro Pedro Marte Objašnjava Kako Igrati Pineapple Open-Face Chinese Poker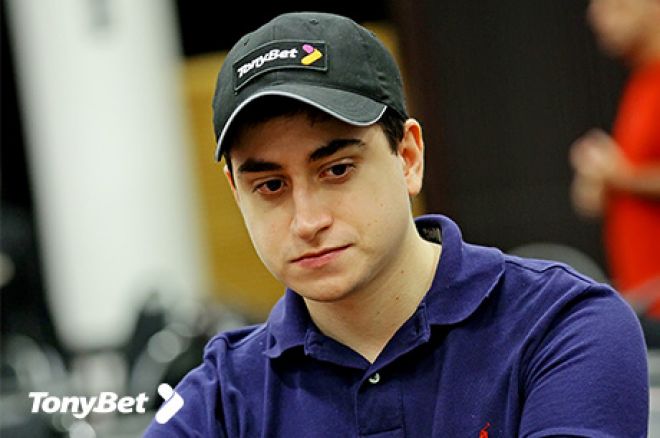 TonyBet Poker Pro Pedro Marte je prvi igrač koji predstavlja prvi globalni veb sajt online na kome se igra open-face Chinese (OFC) poker za real money.
posle otkrića OFC tokom 2013 World Series of Poker, 24-godišnji igrač iz Brazila ubrzo je posta jedan od najboljih u OFC zajednici, i napravio je i nanizao dosta dobrih rezultata kako na nacionalnom nivou tako i na internacionalnom.
Pogledajte 20-minutni klip ispod, gde Marte igra €5 / poen pineapple keš igru, i komentariše i objašnjava osnovna pravila i efektivnu strategiju za OFC za koju bi trebalo da se odlučite kako bi od vaše kombinacije karata izvukli maksimum.
Ako ste voljni da saznate najbolju pineapple OFC poker strategiju, ne propustite Pedro Martesov video strategije, pošto je to prava lekcija pre nego stupite na TonyBet Poker online stolove i zaigrate open-face Chinese poker igru!
Ako želite da isprobate pineapple open-face Chinese poker,otvorite račun na TonyBet Pokeru još danas i pridružite se Marteu i hiljadama drugih igrača za stolovima!
Da saznate poslednje o TonyBet Poker, preporučujemo da pratite na Twitteru, i Facebooku.
Ostanite u toku sa dešavanjima u poker svetu - pratite nas na Twitter-u i lajkujte na Facebook-u.