Strategija sa Kristy: Paul Volpe Govori o Svom Putu ka High-Stakes MTT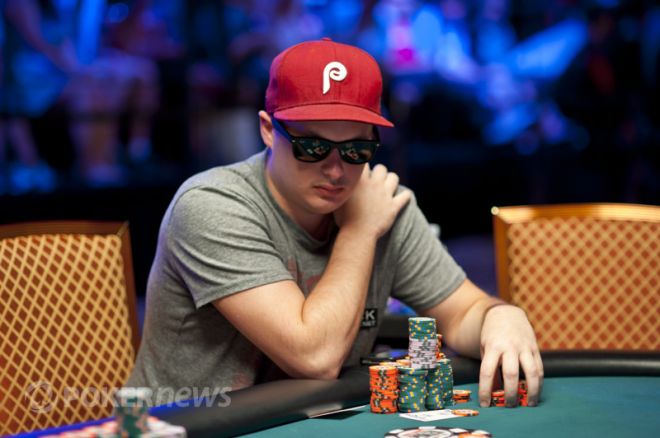 Paul Volpe ima neverovatno uspešnu godinu na live polju i glavni je kandidat za World Poker Tour Season XI Player of the Year. Bio je drugi na WPT L.A. Poker Classic i treći na WPT Bay 101 Shooting Stars eventu. Iako je sada regular na high-stakes multi-table turnirima, i on je kao i mnogi počeo kao low-stakes grinder.
Volpe je bio gost u Strategiji sa Kristy podcast gde je govorio o svom putu ka igranju najvećih poker eventova širom sveta. Volpe se dotakao i saveta koji je bio od presudnog značaja za njegov uspeh u pokeraškoj karijeri.
Evo malog dela intervjua:
"Pre nego što sam igrao velike live turnire, osećao sam se kao da mi fali dosta iskustva. Većina igrača ima jedan veliki rezultat online ili live, i posle toga osećaju se kao da mogu dobiti svaki $10,000 ili $5,000 buy-in turnir. To jednostavno ne može biti tako.
"Generalno, zaista verujem u to da su online igrači u prednosti i korak ispred live igrača, jedino ako baš dugo neki igraju samo live turnire. Ali igrači koji nemaju podosta ruku podeljenih iza sebe oni su baš u priličnom hendikepu.
"Isto tako važno je da na neki način zaštitite svoj novac. Pošto bez novca, u pokeru ne možete postići ništa. Možete igrati. Ali morate biti jako pametni sa vašim novcem. Jednostavno morate biti sam svoj menadžer i to je stvar koja je na prvom mestu. Igrači koji luduju sa svojim bankrollom ne traju dugo i pitanje je dana kada ostanu bankrot. A onda gledaju da preko dogovora i ostalih talova se vrate u igru. Ne želite da budete takvi. Na moju sreću od kada sam ja počeo, nikada nisam ostao bankrot."
Budite svake nedelje tu da pogledate novu epizodu Strategije sa Kristy. Osećajte se slobodno da pošaljete pitanje, neku ideju ili sugestiju za podcast na [email protected]. Zapamtite da možete pratiti Kristy Arnett i PokerNews na Twitteru za nove vesti iz sveta pokera.