Strategija sa Kristy: Ramzi Jelassi sa EPT Prag
PokerNews Staff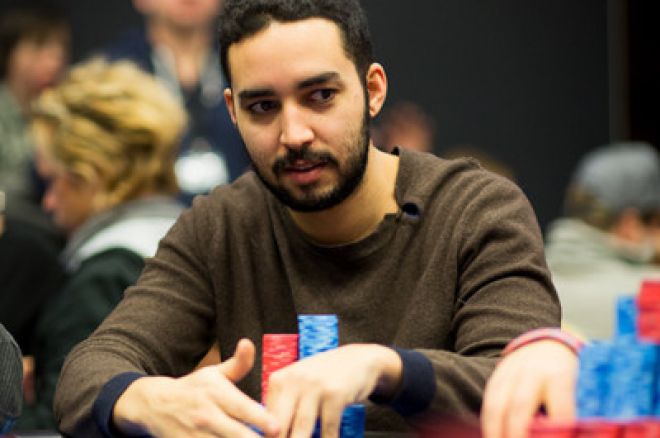 Švedski igrač Ramzi Jelassi osvojio je više od $2.2 miliona na live turnirima u poslednjih sedam godina, imao je treće mesto sa prošlog World Series of Poker Europe $5,000 buy-in Pot-Limit Omaha eventa. A PokerStars.net European Poker Tour Sezone 9 Prag Main Eventa je Šampion. Jelassi je u toku igre na pauzi bio gost Strategy with Kristy i govorio je o turnirskoj strategiji velikog stacka.
Jelassi je dodao da je imao par promašaja u prošlosti, što ga je dovelo do toga da izgubi svoj veliki stack na turniru. Govori o tome šta je naučio iz toga i kako sada odigrava sa velikim stackom, kao i uopšte o svojoj poker karijeri, poslušalte 20.-tominutni intervju:
Navodimo vam deo intervjua:
"Nekad se zanesete i pomislite da je dobar potez uraditi kako mislite, ali ne mora da bude. Teško je kada gledate puno žetona u potu. Uglavnom preovlada želja za svim tim žetonima i često po svaku cenu igrači žele velike potove. Moja strategija sa velikim stackom je, u svakom turniru, da se ustremim na manje i srednje stackove. Naravno culjate i srednje stackove ali gledate da izbegnete velike potove sa velikim stackovima protiv vas. Ali kat kad imate i okršaje sa njima koji su obično bez puno akcije pošto niti jedan neće da rizikuje. Najbolja strategija je da budete veoma oprezni i osvajatepotove protiv malih stackova tako da nema rizika da ćete izgubiti sve žetone. Ali sve zavisi od strukture isplate na turniru. Sve zavisi od strukture isplate manje nego do vašeg stacka. Znači puno da samo neko vreme foldujete, i pustite druge da ispadnu, i samim tim već ste u većim parama."
Pošaljite vaša pitanja i želje, ideje i predloge na kristy@pokernews.com.
Ostanite u toku sa dešavanjima u poker svetu - pratite nas na Twitter-u i lajkujte na Facebook-u.