Strategija sa Kristy: Quinn Sivage Diskutuje o Min-Raise-u Button Pozicije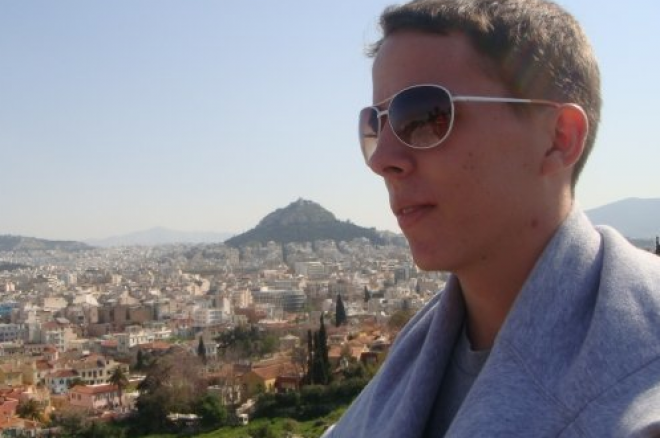 Quinn Sivage je profesionalni poker igrač koji se specijalizirao u korišćenju statistika za obaranje mid-stakes online Cash igre. Ove nedelje u Strategija sa Kristy podcast-u, Sivage diskutuje o korišćenju statistike za optimalnu preflop strategiju u six-max no-limit hold'em igri. Ove nedelje, on odgovara na pitanja slušalaca kao i na pitanje zašto je to toliko profitabilno, u online cash igri, minimalan raise kada vam folduju do button-a.
Podcast intervju je na engleskom jeziku, uz Kristy sa PokerNewsa, a evo ukratko o čemu je reč za one koji ne razumeju engleski baš najbolje:
Činjenica je da je button toliko smešno dobra pozicija. Ne morate da napravite ništa veće od min-raise-a. A evo i prilično cool stvari. Ako napravite min-raise, to čini njihov [igrača sa Small Blinda i Big Blinda] 3b nešto gori jer sada ima samo manje u potu. Tu je samo 1.5 BB da se osvoji iz pota i tvoja dva blinda. Ima samo 3.5 big blinda koje oni pokušavaju da osvoje 3-betom van pozicije. Stoga, to čini tvoj raise jačom igrom, čini njihov kontra-potez slabijim, i čini tvoj kontra-kontra-potez, 4b, jačim, takodje. Jer držanjem pota malim, znači možeš napraviti 4b smešno mali kao što je 17 ili 18 BB da bi osvojio skoro isto toliko. To čini njihov sledeći potez, 5b šav, još manje atraktivnim jer ima samo 30 do 35 BB u potu, a treba da se rizikuje 100 BB. Min-raise button-a čini sve tvoje kontra akcije jačim, i čini načine odbrane vaših protivnika, slabijim.
Button je stvarno vrlo teška pozicija za zabrljati. Ako želite da učinite nešto veće, naravno da može ako postoji rekreativni igrač na bilndovima i jednostavno želite da izgradite dobar pot. Ali generalno, mislim da je min-raise mnogo bolji. Onda, možete da počnete da igrate više sa button pozicije. Ima igrača koji će min-raise-ati svaki button ako im je foldano. Neću se zalagati da bi trebalo ili ne bi trebalo da se krade 100 odsto tamo. Sve što treba da znate je koje su posledice koji god da je procenat button-kradje. Naravno, to može biti 100 odsto, samo to treba da shvatite, i da ćete možda trebati da napravite neka podešavanja, korekcije.
U nastavku poslušajte ceo intervju sa Sivageom i Kristy o min-raise-u button pozicije:
Budite u toku sa dešavanjima u poker svetu - pratite nas na Twitter-u i lajkujte na Facebook-u.