Poznati datumi održavanja World Series of Poker Europe za 2008.
Drugi po redu WSOPE u 2008-moj godini zauzeće mesto dešavanja , kao što je to bio slučaj i prošle godine u tri Londonska Clubs International Casina Fifty, The Casino at the Empire i Sportsman. Dogadjaj će trajati od 19. septembra – 1. oktobra saopštili su iz Harrah's Entertainmenta. Organizacija dogač'aja je pod pokroviteljstvom Betfair-a.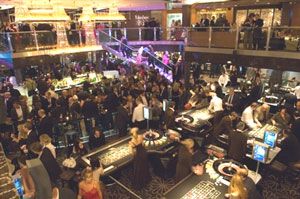 Prošlogodišnji šampion, mlada Norvežanka Annette Obrestad, koja je pobedila na Main Eventu, i dokazala da njen online uspeh nije bila slučajnost kada se probila u vrh svetki poznatih igrača, ove godine pokušaće da odbrani titulu i ponovo osvoji ček na £1 milion ($2,013,102)! Inače ovo je najveća poker nagrada koju je ikad osvojila jedna žena.
Predsednik World Series of Poker, gospodin Jeffrey Pollack rekao je da su se na prošlogodišnjem takmičenju Evropljani jako dobro pokazali i da je ovo takmičenje uzelo maha, takoč'e je dodao da ima puno talentovanih igrača u evropskoj poker zajednici i da je to iznenadilo i neke od najboljih svetskih igrača. Na kraju je još rekao da misli da će se ove godine voditi mnogo oštrija borba za titulu.