LAPT - Costa Rica, Dan 1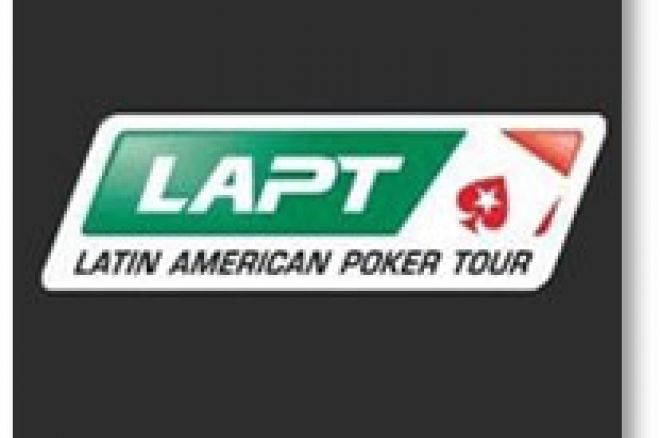 c Humberto Brenes (koji igra kod kuće), Andre Akkari, Victor Ramdin, Isabelle Mercier, Daniel Negreanu, Julien Nuijten (pobednik prve etape LAPT-a) i Alex Brenes, brat Humberto Brenes-a...
Takodje što se tiče poznatih ličnosti a vrlo zanimljiv podatak je prisustvo Sam Simon-a, co-autora The Simpsons. Buy in za ovaj dogadjaj je $2500+$200, što čini ukupni prizepool od $965.150 od kojih je za pobednika$270.000.
Uporedo sa ovim dogadjajem, Humberto Brenes, Domaćin, promoviše kampanju za pomoć ajkulama, vrsti koja ima oko 200 miliona žrtvi godišnje, zbog čega je Brenes pitao igrače da se slože da daju 1% svog profita u prvoj etapi, fondaciju Costa Rica-e koja se bori protiv konzerviranja ajkula.
"Najveće blago Costa Rica-e su njihovi prirodni resursi, Ja volim svoju zemlju, i zahvaljujući pokeru postoji šansa da se pomogne zaštiti prirodnih dobara. Ja sam poznat kao The Shark i sada – kroz ovu kampanju LAPT San Jose imam tu mogućnost da stvarno nešto učinim."