Brett Richey je osvojio titulu Najboljeg Igrača PokerStars SCOOP-a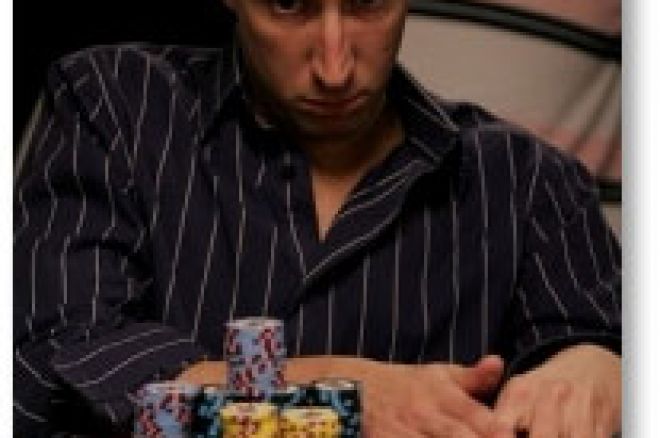 Brett je poneo ovu titulu nakon što je dostigao 5 finalnih stolova, tokom trajanja Spring Championship of Online Poker. Ovaj čin mu je doneo ukupnu vrednost od $118.000. Richey je za ove rezultate osvojio vrednu tituluPlayer of the Series, ulaz za Main Event WCOOP-a 2009, jedan paket nagrada zaPCA 2010 i paket nagrada za EPT Grand Final of Monte Carlo.
Tokom analize brojeva PokerStars-a, sa sigurnošću se može reći da će se ponoviti ovaj dogadjaj, jer je svakako postigao uspeh i čak veliku prednost po postignutim brojevima. Nedavni turnirSCOOP 1- Low. Turnir koji je imao buy-in od$5,50, i odigrao se u formatu NLHE 6-max rebuys brojao je prisustvo 27.134 igrača, čime je ovaj turnir postao jedan od najpopopularnijih turnira u istoriji Online Pokera. Nije uopšte čudno da je ovaj turnir sa zagarantovanim nagradnim fondom od$50.000 dostigao na kraju sumu nagradnog fonda od $435.030. Pored SCOOP 1 Low, još dva turnira su prešla cifru od 10.000 igrača. Tu je bio i SCOOP 8 – Low i SCOOP Main Event – Low.
SCOOP 8 – Low je imao buy-in od $33 NLHE i brojao je 20.353 igrača za zagarantovan prizepool od $250.000. Na kraju ukupan nagradni fond je dostigao $610.590. SCOOP Main Event – Low privukao je 18.747 igrača, za prizepool od$1.000.000 Guaranteed. Sa buy-in-om od$109 vrednost nagradnog fonda je prerasla u $1.874.700.
Pored SCOOP Main Event-a – Low, odigralo se još 8 turnira koji su dostigli sedam brojki u prizepool-u. Evo turnira:
• SCOOP 1 - High - $530 rebuys NLHE 6-max - $1.109.500 - 672 igrača
• SCOOP 8 -Medium - $320 NLHE - $1.882.200 - 6.274 igrača
• SCOOP 8 - High - $3.150 NLHE - $3.000.000 - 915 igrača
• SCOOP 14 -High - $5.200 NLHE 6-max - $1.655.000 - 331 igrača
• SCOOP 17 - High - $2.100 1R1A NLHE - $1.408.000 - 268 igrača
• SCOOP 19 - High - $5.200 PLO - $1.000.000 - 190 igrača
• SCOOP Main Event -Medium - $1.050 NLHE - $3.198.000 - 3.198 igrača
• SCOOP Main Event - High - $10.300 NLHE - $5.020.000 - 502 igrača