Osvoji ulaz za Main Event WSOP-a na PokerStars-u i automatski status SuperNova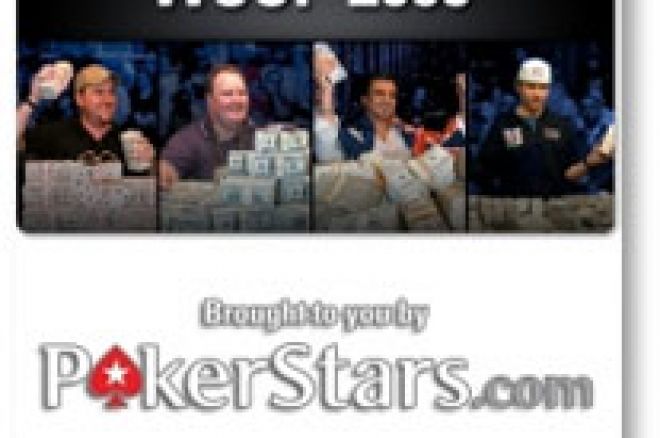 Već je broj dostigao 87 igrača koji su prošlog vikenda osvojili ulaz za World Series of Poker 2009. kroz brojne satelitske turnire na PokerStars-u. Prošle godine bilo je više od 2.000 mesta za Main Event World Series zagarantovanih kroz PokerStars.
Ostvarenjem ulaza zaMain Event 2009 World Series of Poker zagarantovan vam je i status Supernova VIP, čime PokerStars kreditira vaš račun sa100.000 VPP's, nakon Main Event-a. Pored ove neverovatne ponude PokerStars će takodje podeliti i 1 Milion za igrače koji osvoje ulaz za Main Event WSOP-a kroz svoju poker sobu online. Million Dollara će biti podeljeno kroz nekoliko freeroll turnira čime PokerStars nudi još više šansi za zaradu svojim igračima.
Postoje sateliti za sve ukuse, sit and go`s, multi-table turniri i rebuy turniri. Dnevna ponuda je skoro beskrajna, sa buy-in-ovima za svačije mogućnosti. Najniži od satelita je rebuy turnir od $2, pa zatim praćeno isto rebuy turnirima od $3. Pored toga takodje postoje turniri sit and go shootout od 216 igrača, 4,40 buy-in, 100 igrača sa $11 buy-in…
To su turniri za one sa manjim novčanikom, a za one koji žele da izbegnu ogromna polja igrača, prethodno pomenuta, imaju mogućnost da učestvuju na nedeljnom $650, ili turnirima rebuy od $33, dnevni turniri, ili double shootout, takodje dnevni turniri od $215.
Na PokerStars-u još uvek je dostupan Bonus of Reload od 20% do $120. Ovaj bonus je dostupan sve do kraja Aprila i da bi isti iskoristili potrebno je uneti bonus kod 09series.