JC Tran osvaja svoju drugu narukvicu - ovog puta na Pot Limit Omaha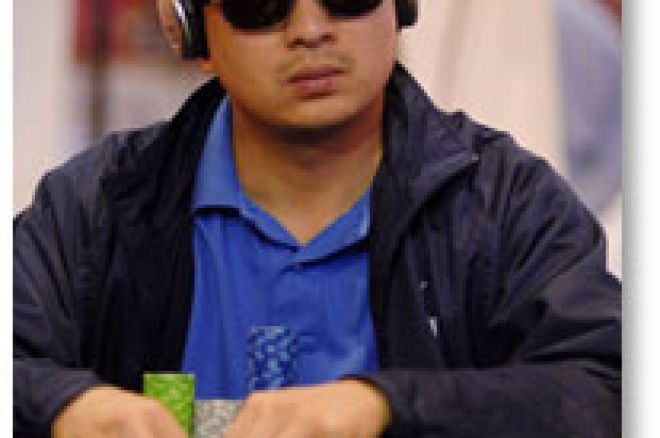 Tran je do prošle godine bio poznat kao jedan od najboljih poker igrača na svetu koji do sada nije osvojio zlatnu narukvicu. Prošle godine je disciplina bila NLHE, dok je ovogodišnja pobeda u PLO!
Pot Limit Omaha Event #30 je imao buy-in od $2.500 i ukupno je privukao 436 igrača. Nagradni fond je razbio barijeru od$1 miliona, dok je za pobednika bilo rezervisano$235.685.
Finalni sto je bio pun igrača koji zaslužuju poštovanje, možda čak i najteži sto do sada na WSOP 2009. Pored Tran-a, na finalnom stolu koji je potrajao pet sati su učestvovali igrači poput John Juanda, Ross Boatman, Theo Jorgensen iJeff Kimber - pobednik World Championship of Heads-Up 2007.
Jorgensen i Juanda su bili short stacked i onda je Juanda odlučio da je vreme da se duplira ili izgubi sve, jer je planirao da učestvuje na narednom dogač'aju -Event #33 - $10.000 World Championship Limit Hold'em.
Tran je bio odgovoran za eliminaciju pet igrača i to Theo, Chad Layne, Boatman, Jean-Philippe Leandro i Jeff Kimble u heads-up igri. Duel je završen nakon sledeće ruke:
Kimper pravi raise od 75.000 i Tran prati
Flop:

Tran radi check, Kimber ulaže 75.000, Tran prati
Turn:

Tran ulaže i time tera Kimber da ode all-in ako odluči da prati. Kimber ide all-in i pokazuje
, da bi Tran pokazao
za Fullhouse.
River:
Rezultat finala:
1. JC Tran - $ 235,685
2. Jeff Kimber - $145,656
3. Jean-Phillipe Leandri - $95,387
4. Ross Boatman - $66,936
5. Dallas Flowers - $49,387
6. Rami Boukai - $38,407
7. Chad Layne - $31,427
8. Theo Jorgensen - $26,955
9. John Juanda - $24,207