The Big game - popis igrača
Tatjana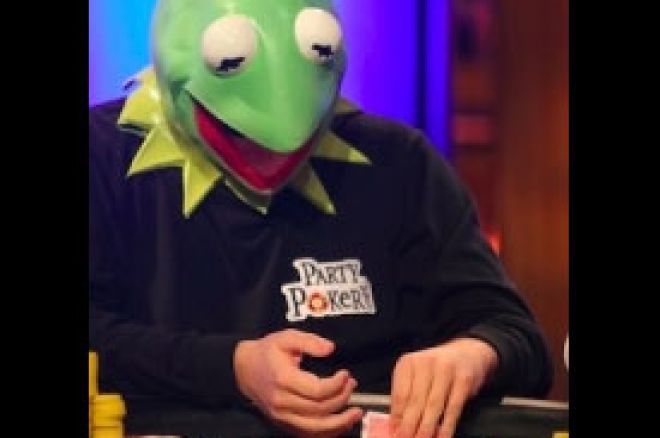 The Big Game u organizaciji Party Pokera i medijski sponzorirana od strane Pokernews.com samo što nije počeo. 48 sati cash igre kreće u nedjelju 11. travnja u 20 sati i traje sve do utorka, 13. travnja također u 20 sati.
Kako je najavljivano, svaki od igrača imao je pravo odabrati uz koju će pjesmu ući i sjesti za stol kasina Les Ambassadeurs u Mayfairu u Londonu, donosimo vam listu i do sada odabrane pjesme.
Tony G - Team PartyPoker.com - 'I Like to Ride My Bicycle' - Queen
Isildur1
Luke 'FullFlush' Schwartz - 'Pass Out' - Tinie Temper
Phil Laak
Jennifer Tilly - 'Man Eater' - Hall and Oates
Neil Channing
Dusty 'Leatherass' Schmidt - 'Flashing Lights' - Kanye West
David Peat (Viffer)
Issac Haxton
Justin Bonomo
Roland de Wolfe -' Hungry Like a Wolf' - Duran Duran
Bodo Sbrzesny - Team PartyPoker.com
James Mitchell - Irish Open 2010 šampion
Robert Williamson III - najprofitabilniji igrač Big Game II i III
Andrew Feldman - 'Mamma's Gonna Knock You Out' - LL Cool J
Simon "Schnibl0r" Münz - 2. WPT Bukurest i Team PokerStrategy.com
Roberto Romanello
Andy Greekfish
Barny Boatman
Laurence Grondin - 'Rich Girl' - Gwen Stefani
Jake Cody
Sam Trickett
Josh Gould
Richard Wheatley
Paul Zimbler
Eddie Hearn, direktor Matchroom Sporta rekao je: ' Telefon jednostavno ne prestaje zvoniti, najveći igrači svijeta žele igrati u ovom prestižnom eventu. Do kraja tjedna objavit ćemo sva imena ali ono što mene najviše zanima jest - uz koju će pjesmu Isildur1 izaći na scenu?'
Ukoliko se još niste registrirali na Party Poker, ne očajavajte nego iskoristite našu ekskluzivnu ponudu a i ne propustite pratiti ovaj program koji će voditi Tatjana Pašalić i Kara Scott uz komentiranje od strane Jesseya Maya.