Phil Ivey će možda biti odsutan na Tournament of Champions Eventu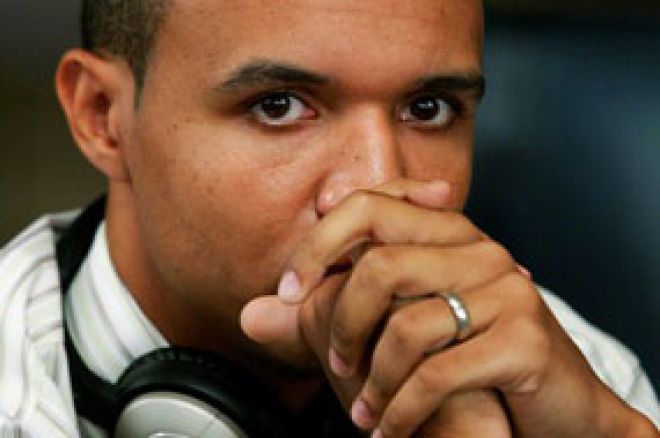 Uprkos tome što je dostigao najveći broj glasova za učešće na Tournament of Champions na World Series of Poker, Phil Ivey može biti značajno odsutan sa ovog Eventa, prema rečima Barry Greenstein i Phil Gordona u Programu Inside Deal.
Greenstein i Gordon su rekli da se početak i kraj Tournament of Champions Eventa poklapa sa zvaničnim World Series of Poker eventom, a kao što već svi znamo, Ivey je koncentrisan više na osvajanje još titula a perspektiva da postane "Champion of Champions" ga možda ne motiviše toliko koliko mogućnost da osvoji još koju narukvicu. Sve u svemu, Phil Ivey ima želju da dostigne broj od 30 narukvica u svojoj karijeri.
"Moguće je da će igrati, ali ono što njega najviše interesuje je pozicija na ostalim eventima na kojima je uključen u razne opklade sa strane", izjavio je Greenstein. Gordon je već izjavio: "Čuo sam daIvey neće učestvovati na turniru jer će igrati na ostalim eventima. Možda ćemo ga videti kako trči od jednog TV stola do drugog."
Gordon je takodje predložio da bi najbolji datum za održavanje ovog turnira bilo tokom vikenda kada će se devet finalista takmičiti na Main Eventu za titulu.
Takodje u vezi izbora glasanja za Tournament of Champions i odsustvom "new school" igrača, Greenstein je izjavio da je zadovoljan sa izborom, sa obzirom da su "izbori bazirani na godinama igre u karijeri svakog igrača".
Fali samo 3 dana do početka ToC, za koji postoji nekoliko dilema a odsustvo najboljeg igrača na svetu će biti nizak udarac i nikako beneficija na ovom eventu.